Samsung Galaxy Nexus Event: What You Should Expect
Unless you've been taking a snooze underneath a giant boulder, you're probably well aware that tomorrow is a big day in the world of Android. Not only is Motorola expected to announce the new Motorola Droid RAZR, combining its two iconic brand names, but Google and Samsung are tapped to announce the next incarnation of Android as well as a device that many of you have been waiting for since the days of the Droid Bionic madness.
That device is, of course, the Galaxy Nexus, a phone that Google and Samsung will be pitting against Apple's latest concoction, the recently released iPhone 4S.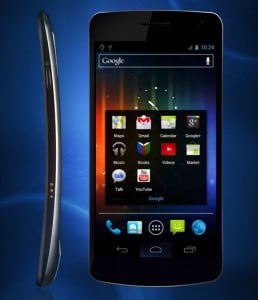 Tomorrow's event is actually on October 19th in Hong Kong but because of the time difference, Google and Samsung will be making the announcement around 7PM here in the United States.
Make it a family event, or something.
So, what should you expect from tomorrow's announcement? Let's look at a few things that we expect to happen.
A Trump Card
4G LTE support with the Samsung Galaxy Nexus is still unconfirmed, obviously, but an extensive feature sheet revealed it to be a possibility at the very least. We're fairly certain that this is going to be a device that is exclusive to Verizon and it would be shocking to see this device launch without 4G LTE support if it's indeed headed to Big Red's network.
This of course will give it a huge edge over the iPhone 4S which doesn't support LTE and instead runs on AT&T's HSPDA network while the Sprint and Verizon variants are just pure 3G.
So, if you've been looking for a 4G LTE device not called the Motorola Droid Bionic, the Galaxy Nexus is going to be the phone that will immediately shoot up to the top of your wish list.
Gorgeous Hardware
The Galaxy Nexus won't just have 4G LTE speeds either. They will be backed up by a gorgeous looking device that boasts some of the best specifications on the market. We still haven't seen the Galaxy Nexus in the wild but we did see it pop up in a teaser video.
And from that teaser video, we were treated to a render that gives us a pretty good idea about what to expect from the Galaxy Nexus. If it's not exact, it's probably going to be close.
As for its hardware, we should see an extremely thin device packed with a ton of RAM (1GB), a massive battery to combat the LTE, a TI OMAP 4460 dual-core processor clocked at 1.2GHz, and a gorgeous 4.65-inch 1280 x 720-pixel Super AMOLED HD with curved glass.
Google and Samsung have gone all out in order to compete with the iPhone 4S.
That's going to be a tall order though as Apple as already sold 4 million iPhone 4S' in three days. But if any phone has a chance to put a dent in iPhone sales, it's the Galaxy Nexus.
Release Date? Maybe. A Pre-Order At The Very Least
We've seen October 27th pop up as a release date for the Galaxy Nexus but after the Verizon MAP pricing for the device leaked over the weekend, we think it's pretty safe to say that we'll see this bad boy arrive in November. Right now, the two days to keep in mind are November 3rd and November 10th.
It's not a given that Samsung and Google will announce the release date for the Galaxy Nexus but given how popular this device is, we're fairly certain that they will deliver on some sort of pre-order and two or so weeks out from launch seems like a perfect time to start those.
We'd also think that they would want it to go on sale as soon as possible in an effort to lure consumers away from the iPhone 4S.
The Focus Will Be On Software
While the Galaxy Nexus is certainly one of the most exciting Android devices ever, the focus of tomorrow's event will be on
Android 4.0
. And that's not such a bad thing. From what we've seen, Ice Cream Sandwich is looking like a fantastic piece of software and one that should be on par with Apple's iOS 5.
So, don't fire up the stream thinking that you're going to get 30 minutes or an hour of the Galaxy Nexus. The device will probably be just a sliver of what Google has up its sleeve for tomorrow.

As an Amazon Associate I earn from qualifying purchases.