Samsung Galaxy Nexus Gets Caught on Video
What a strange past couple of days. Samsung released two teaser videos for the Galaxy Nexus shortly after the launch of Apple's iPhone 4S. After that, we got our first clear look at the device and those leaks were then followed by the full spec sheet of the phone leaking out revealing an HD display and 4G LTE support.
Yes, there was excitement in the air for the planned October 11th event at CTIA San Diego.
That excitement was then crushed by an announcement this morning which put an end to the event just four days before it was going to take place. The official word is that it was cancelled due to the passing of Apple Co-Founder Steve Jobs.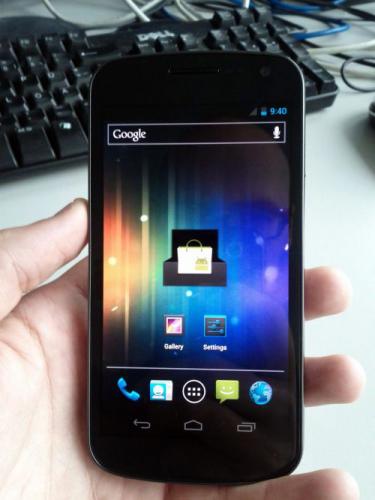 Now, this doesn't mean that you should lose hope in the Galaxy Nexus or be angry. This isn't the release date that was pushed back, it was the announcement. October 27th and November 3rd still could be release dates for this thing.
Oh, and to help hold you over, a video of the Galaxy Nexus finally leaked out today giving us a good look at the device that will surely be the device that Android enthusiasts and those not thrilled with the iPhone 4S will want to buy.
It's still coming people, don't lose hope.
Via: Android Central

As an Amazon Associate I earn from qualifying purchases.