Samsung Galaxy Note 4: 5 Things We Learned This Month
The Samsung Galaxy Note 4 is closing in on its first birthday but the flagship isn't showing any signs of slowing down. The month of July was a busy one for Galaxy Note 4 buyers and owners and today we want to take a look at some things buyers and owners need to know as we move into August.
Last September, Samsung once again used the IFA trade show in Berlin, Germany to announce its brand new Galaxy Note flagship. For the first time ever, the event produced two new Galaxy Note models including a Galaxy Note 4 and a curved variant called the Galaxy Note Edge.
The Samsung Galaxy Note 4 quickly became one of the top big screen devices on the market and its remained a top option since its arrival last year. And thanks to its hardware and software, it will remain a solid choice even after its successor, thought to be the Galaxy Note 5, arrives in just a few short weeks.
Last month was an interesting one for the Samsung Galaxy Note 4. We saw a number of new details emerge for current owners of the device and we also saw new details emerge for those that might be thinking about picking up a Galaxy Note 4 in the near future.
With those details in mind, we want to take a look at the most important things to know right now about the Galaxy Note 4. Keep these in mind as we make our way into some of the busiest months of the year for Galaxy devices and smartphones in general.
Samsung Galaxy Note 4 Android 5.1.1 Release
July was supposed to be the month that the Galaxy Note 4 Android 5.1.1 update would roll out. But with less than 24 hours to go before the calendar turns over to August, it's clear that Galaxy Note 4 users are going to have to wait a little bit longer for their upgrade.
Android 5.1.1 is the most current version of Lollipop and it's an update that Samsung's been rolling out to select Galaxy S6, Galaxy S6 Edge, and Galaxy S5 variants. And while there have been Galaxy Note 4 Android 5.1.1 sightings, the update hasn't rolled out en masse.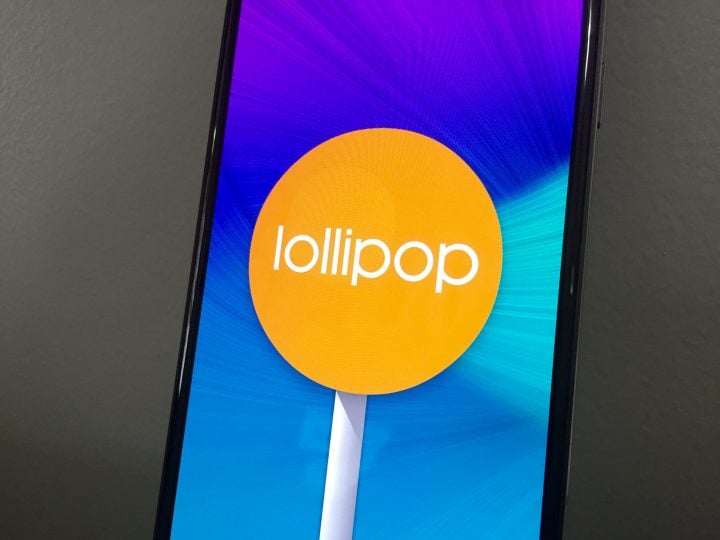 Earlier this month, the Galaxy Note 5 Android 5.1.1 update appeared on a few devices in Russia but the update has yet to make its move Over-the-Air.
Given the problems that Samsung's had with the Galaxy S6 Android 5.1.1 update, it could be that the company was forced to go back to the drawing board to fix problems before pushing the Galaxy Note 4 Android 5.1.1 update out to the public.
Now that we know it won't be rolling out in July, it's time to turn our attention to the month of August. It should be an interesting one for the Galaxy Note 4.
Galaxy Note 4 Price
In July we learned two things about the Galaxy Note 4 price. This information is going to be useful for those of you who are thinking about buying the Galaxy Note 4.
First, we've seen a number of Galaxy Note 4 price cuts emerge as we push towards a new Galaxy Note release. Retailers and some carriers have knocked the price of the Galaxy Note 4 down well below its usual $299.99 price point. At this point, there is no reason to pay full price for the Galaxy Note 4.
We've also learned about some potential fees that prospective Galaxy Note 4 buyers will have to endure if they buy through AT&T.
Starting tomorrow, AT&T will reportedly hike the cost of buying a new smartphone on a two-year contract or its AT&T Next plans.
If this goes into effect, activation fees for new two year contracts will be bumped to $45 and the AT&T Next upgrade fee will move to $15.
Galaxy Note 5
If you can help it, we'd avoid the Galaxy Note 4 right now, deals and all.
On August 13th, Samsung is scheduled to host an Unpacked event in New York City. There, the company will almost certainly announce a brand new Galaxy Note 5, a device that will take over flagship duties for the Galaxy Note 5. There are three reasons to wait for Samsung and the Galaxy Note 5.
One, the Galaxy Note 5 looks like it will be a solid successor to the Galaxy Note 4. It's supposedly coming with a new design, improved S Pen, a brand new processor, 4GB of RAM, and more. You'll want to weigh it next to the Galaxy Note 4 and the only way you can do that is by waiting for Samsung's announcements.
Two, the Galaxy Note 5 release date is reportedly only a few short weeks away meaning you'll be able to physically compare the two next to each other. We always recommend going hands-on before buying a new smartphone and the fact that the release is expected to land in August means that now is a great time to wait.
And finally, the Galaxy Note 5's arrival will likely lead to a permanent Galaxy Note 4 price cut. There's no way carriers will be able to sell this phone at $299.99 contract any longer so by waiting a few weeks, you'll gain access to a much cheaper Galaxy Note 4. That's important, especially if these new AT&T fees go into effect.
Galaxy S6 Edge+
If you've been thinking about buying the Galaxy Note 4 or the Galaxy Note Edge, there's another good reason to wait.
Samsung's expected to have a Galaxy S6 Edge+ up its sleeve on August 13th. The device is thought to be a larger version of the Galaxy S6 Edge, a Galaxy S6 variant that comes with a curved display that bends down over both of its sides. The Galaxy Note Edge's display only features on bent edge.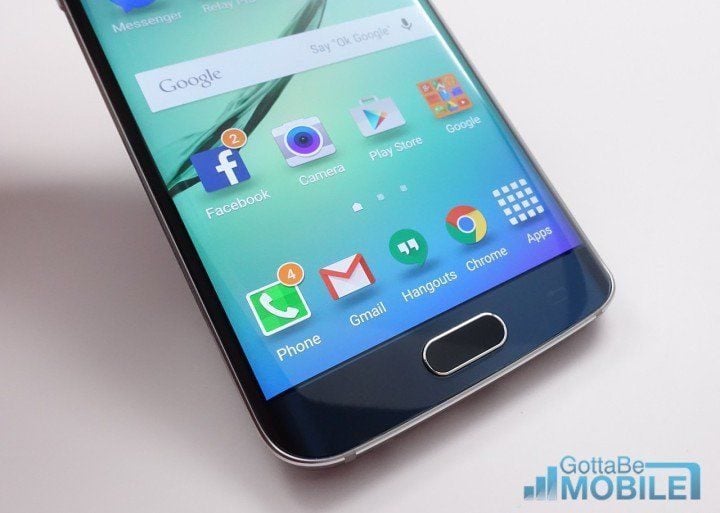 The Galaxy S6 Edge+ is rumored to have several powerful features including a 5.7-inch Quad HD display that will be on par with the Galaxy Note 4's (and Galaxy Note 5's, perhaps). It will not, however, come with the bundled S Pen stylus.
Samsung's larger Galaxy S6 Edge+ will reportedly be released on August 21st alongside the Samsung Galaxy Note 5. And like the Galaxy Note 5, it's expected to land for American carriers including AT&T and Verizon.
iPhone 6s Plus
If you're not sold on Android and the Galaxy Note 4, you'll want to be aware of Apple's plans for the fall. We learned a lot about them in July.
In July, iPhone 6s rumors started to firm up and they suggest that Apple has two new iPhones up its sleeve. One, a 4.7-inch iPhone 6s, the other a 5.5-inch iPhone 6s Plus. The current iPhone 6 Plus is one of the Galaxy Note's top competitors and the iPhone 6s Plus figures to be one as well.
The device is expected to come with several upgrades including improved cameras, a Force Touch display, and a new processor that could deliver faster LTE and better battery.
The iPhone 6s release date is expected to land somewhere between September 8th and September 28th. The Galaxy Note 5 and Galaxy S6 Edge+ will be out sooner but maybe, just maybe, you wait for them all to come out before you decide on your next big screen phone.
15 Reasons Why You'll Love the Samsung Galaxy Note 4
Durable Design
This year, Samsung came out with a new design language that features both glass and metal. While the Galaxy Note 4 might not feature the same build materials as the Galaxy S6, there are a few reasons why we still love it.
While the faux leather back isn't as nice as the Gorilla Glass back found on the Galaxy S6 or the brushed aluminum of the iPhone 6, it is extremely durable. The metal band that runs along the sides of the phone is a nice compliment to the plastic.
The Galaxy Note 4's design also feels extremely nice in the hand. It's not slippery like the metal iPhone 6 or iPhone 6 Plus.
We've been using the phone for a number of months now and there is virtually no damage to speak of. It's not as premium as Samsung's current flagship design but it's still extremely solid and it's going to be fine for most people.