Samsung Galaxy S II Bests Competition in Browser Speed Tests (Video)
If you've been on the fence about getting or holding out for a Samsung Galaxy S II, this might just be the video that puts you over to its side as Pocketnow has posted a video showing the Galaxy S II blowing away all-comers in a web browser speed test.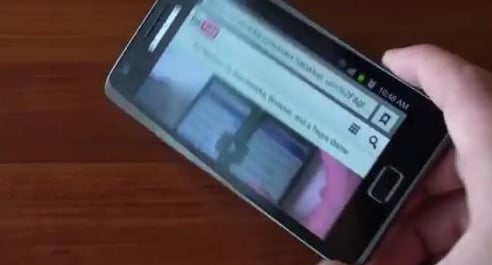 The tests were done over a Wi-Fi connection after closing all browser windows and clearing the caches on the devices being tested which included the HTC ThunderBolt, the Apple iPhone 4 and the Windows Phone 7-powered Samsung Focus.
In case you don't want to sit through the whole video, the Galaxy S II defeated the iPhone, ThunderBolt and the Focus easily as it provided smoother pinch-to-zoom, loaded web pages faster and the least amount of checkerboarding.
To play devil's advocate for a second, none of the devices tested against the Galaxy S II were dual-core and the iPhone 4 is almost a year old.  However, that doesn't mean that the speed of the Galaxy S II is any less impressive. In fact, this is just more proof that the Galaxy S II is one of the best Android devices hitting the market this year. It might also make you want to hold out for a dual core device.
As far as release dates go, it's already out in Korea, is slowly making it to the UK and other markets and might hit AT&T and T-Mobile here in the United States as soon as this summer.
Anyone out there for sure getting one?
—
Samsung Galaxy S II Browser Speed Test