Samsung Galaxy S5 Lollipop Update: What You Need to Know
The Samsung Galaxy S5 Android 5.0 Lollipop update is Samsung's first Android 5.0 update and it's rolling out to select users in select parts of the world. There are signs that point to a much larger roll out, including one here in the United States, and today, we take a look at everything users need to know about the Samsung Galaxy Lollipop update and release right now.
As we've inched closer to the new year, we heard rumors about Samsung's Android 5.0 Lollipop update release plans. We had heard that the company was hard at work on several Lollipop updates including upgrades for the Samsung Galaxy S5, Samsung Galaxy Note 4, Samsung Galaxy S4, and Samsung Galaxy Note 3. These four devices represent four of its newest smartphones so the leaks, rumors and details did not come as a complete shock to us or anyone else in tune with Samsung.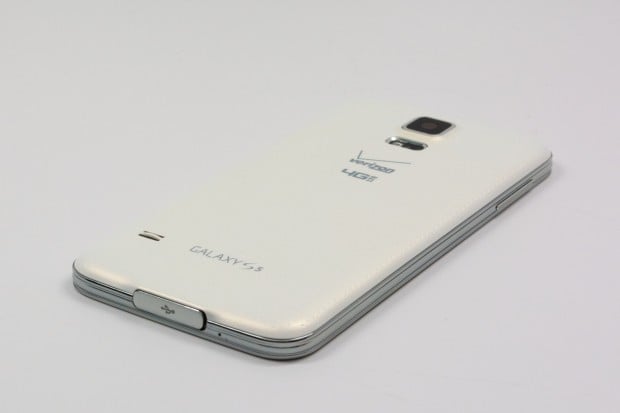 Several days ago, Samsung made good on those rumors and started rolling out the heralded Samsung Galaxy S5 Lollipop update. The Galaxy S5 Android 5.0 Lollipop update is the first of many updates that Samsung has planned for older devices and for the Samsung Galaxy S5 itself. As veteran Galaxy owners know, these roll outs take a lot of time and encompass well over 100 regions around the world.
The Galaxy S5 Android 5.0 Lollipop release is off to a slow start though we've seen a number of new developments emerge over the past few weeks that help to mold a vision of the future. From leaks to confirmations, the Galaxy S5 Android 5.0 release has been extremely active, perhaps too active for those that don't follow along on a daily basis.
With those people in mind, we want to take a close look at what we know, so far, about the Samsung Galaxy S5 Android 5.0 Lollipop update and its release. This roundup ropes in all of the key details that we've seen over the past few weeks and it should help to paint a clear picture for those that are tuning into the roll out for the first time.
Samsung Galaxy S5 Android 5.0 Lollipop Release Limited
The Samsung Galaxy S5 Android 5.0 Lollipop update is rolling out. Samsung itself has confirmed this to be the case. For the moment though, the Galaxy S5 Android 5.0 release is limited to a few regions around the world.
Samsung's Galaxy S5 Android 5.0 Lollipop release kicked off for the international model, the SM-G900F, in Poland. That update has been available for several days now and those that with that model in that region can install the software via Samsung Kies or Over-the-Air. Check the device's settings and the update should be there.
On the heels of that upgrade, Samsung pushed out the Android 5.0 Lollipop update to South Korean carrier-branded models. The update landed for Korea's top three carriers and that update, like the Polish version, has been available for several days. Users are encouraged to check for the update because it should be available now if it wasn't already.
Samsung hasn't said where the update will land next though the carrier did say that the Samsung Galaxy S5 LTE-A would get the upgrade starting in early 2015. It's not clear when or where that update will start but it's a sign that the company is working to get the overall Galaxy S5 Android 5.0 Lollipop roll out moving as we push further away from the initial release.
U.S. Galaxy S5 Android 5.0 Lollipop Release Confirmed but MIA
U.S. carriers still aren't talking about the Galaxy S5 Android 5.0 Lollipop release but that doesn't mean that we don't have a read on what's to come. Several weeks ago, we told you that Sprint was planning a Galaxy S5 Android 5.0 Lollipop release. We were able to confirm this thanks to a User Agent Profile string that showed the update in testing.
A few days after that, a test build for the Sprint Galaxy S5 leaked out, allowing those with the ability to manually install official software the ability to get an early version on board ahead of the public release. The update is not expected to be the final build, it's still buggy, and there are a few caveats that might push novice Galaxy S5 users away.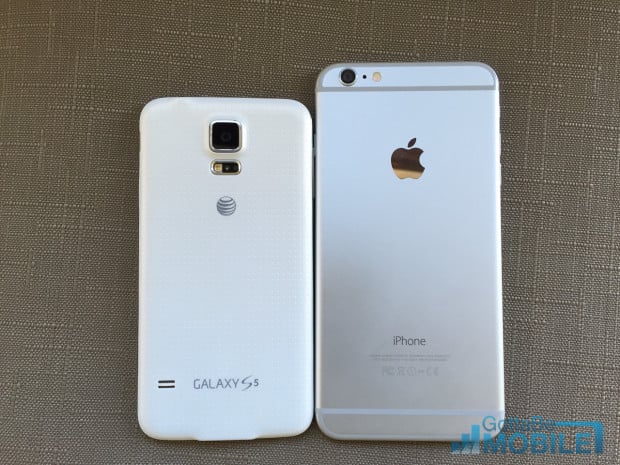 The important takeaway is that there is a Galaxy S5 Lollipop release in the works for the United States. Not surprising given the Galaxy S5's age, but exciting nonetheless.
The United States is typically among the first regions to pass along major Android updates for Samsung Galaxy branded devices so there's a chance that Sprint, or someone else, is getting closer to the highly anticipated release. Nothing is official just yet though.
At Least One More Update is Planned for December
European and Australian carriers are very communicative with their customers when it comes to Android updates and so it did not surprise us when French carrier SFR told its users to expect a Samsung Galaxy S5 Android 5.0 Lollipop update in December.
The carrier did not outline a specific date only that the update was, and perhaps still is, on target for a release sometime this month. If SFR is targeting December, other carriers are likely targeting this month as well, though there's no guarantee that the company will be able to stick with the ETA that it passed along a short time ago.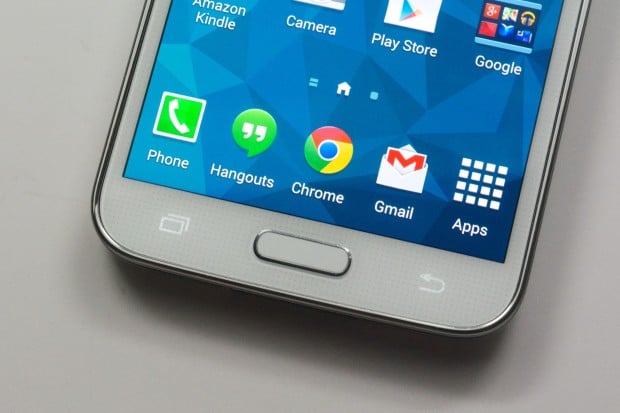 Android updates are dependent on internal testing by Samsung and by the carriers themselves. Often, bugs will emerge during the testing process, bugs that have the potential to set software updates back several weeks or several months. We've seen it happen many, many times and so while SFR and other carriers might be targeting December, we could see them pushed into next year if testing doesn't work out.
Most Carriers Remain Silent
Most international carriers remain silent though. Recent Android update details from Vodafone, Rogers Canada, and Telstra don't reveal anything about plans for Android 5.0 Lollipop. These carriers typically confirm updates well in advance. With a Galaxy S5 Android 5.0 Lollipop rolling out, it should be only a matter of time before one of these carriers decides to spill the beans.
Android 5.0.1 Lollipop Update
As expected, Google's rolled out an initial bug fix update for Android 5.0 Lollipop. This Android 5.0.1 bug fix update tackles some of the initial issues that popped up in the days and weeks after the initial release. And while the Android 5.0.1 update is limited for the moment, we've seen Android 5.0.1 land for some non-Nexus devices.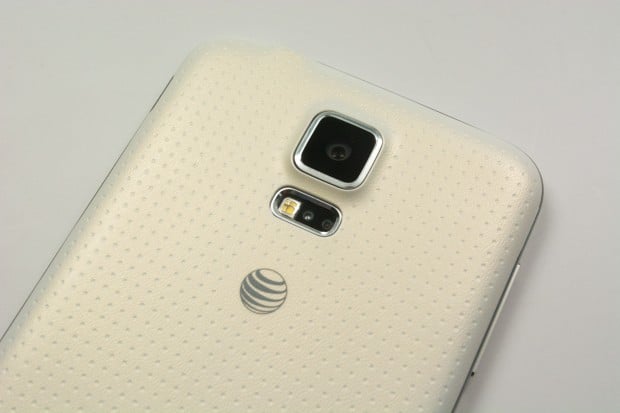 Samsung, for its part, has rolled out Android 5.0 Lollipop and not Android 5.0.1. We haven't seen any rumors that suggest that it will bump to Android 5.0.1 but given the fact that Samsung quickly moved to Android 4.4.2 KitKat last year, it's possible that we'll see the company roll out the updated version of Lollipop to at least some Galaxy S5 variants. Nothing is confirmed yet.
What We Expect
Finally, you need to know that we've taken a deep dive into what we expect from the Galaxy S5 Lollipop update in general and the Galaxy S5 Lollipop release in the United States. Samsung and its carrier partners typically don't like to set expectations, so we've done the hard work for them. If you're curious about the future of the update, we suggest checking those details and predictions out.

As an Amazon Associate I earn from qualifying purchases.