Samsung Galaxy S5 Release Date: Early Look at What to Expect
One of the biggest questions, and mysteries, surrounding the rumored Samsung Galaxy S5 is about its release date. Rumors have suggested a couple of different possibilities which will surely keep prospective buyers on edge. Ahead of the release, we took a look into our crystal ball and here is what we expect from the upcoming Samsung Galaxy S5 release date.
For most of 2013, the Samsung Galaxy S4 has reigned supreme as Samsung's flagship smartphone. The device, which arrived back in April of this year, has taken on the likes of the iPhone 5, iPhone 5s, HTC One, and even in-house competitors like the Samsung Galaxy Note 2 and Samsung Galaxy Note 3. Like all good things though, the reign of the Samsung Galaxy S4 will come to an end and give way to another age, another Galaxy S flagship.
Currently, that flagship is rumored to be the Samsung Galaxy S5, a fifth-generation Galaxy S, and a device that will once again have to take on a number of valiant competitors including the iPhone 5s, Galaxy Note 3, and presumably, the HTC One Two, Galaxy Note 4 and Apple's rumored iPhone 6.
Galaxy S5 rumors have already starting to tease smartphone shoppers around the world. They suggest that the Galaxy S5 could come with a premium metal design, something that we haven't seen from Samsung's current crop of flagships. They point to a 64-bit processor for better performance. A 16MP camera with Auto Focus and perhaps better quality photos and video in low light. They hint at 3GB of RAM or more. And finally, they have suggested a possible launch and release early in 2014.
The release dates for flagship smartphones like the Samsung Galaxy S5 are always the most sought after pieces of information. However, they are also some of the most closely guarded secrets. The Samsung Galaxy S5 release date is currently rumored for Q1 or April though none of the rumors have been proven to be accurate.And we don't expect Samsung to confirm or dispel them any time soon. With that in mind, we want to offer up our own predictions about the Galaxy S5 release, and how we expect it to play out.
Here is what we expect from the Samsung Galaxy S5 release date.
Release No Earlier Than March, No Later Than May
The million dollar question that Samsung Galaxy S5 buyers want answered is: When is the Samsung Galaxy S5 release date? Unfortunately, we don't know. Chatter out of Korea suggests that the Galaxy S5 could be released within the first quarter of the year. That means January, February or March. Russian insider Eldur Murtazin, who has been dead on and dead wrong about information in the past, suggests that the Galaxy S5 release will come in late April. At this point, it's hard to believe anyone so here is what our gut thinks.
We expect the Samsung Galaxy S5 release to land no earlier than March and no later than May. Here is why. First, Samsung has shied away from announcing its major products at trade shows like CES and MWC which land in January and February respectively. We see that trend continuing in 2014 and thus, we see Samsung waiting for those events and their announcements to die down before announcing a launch event of its own.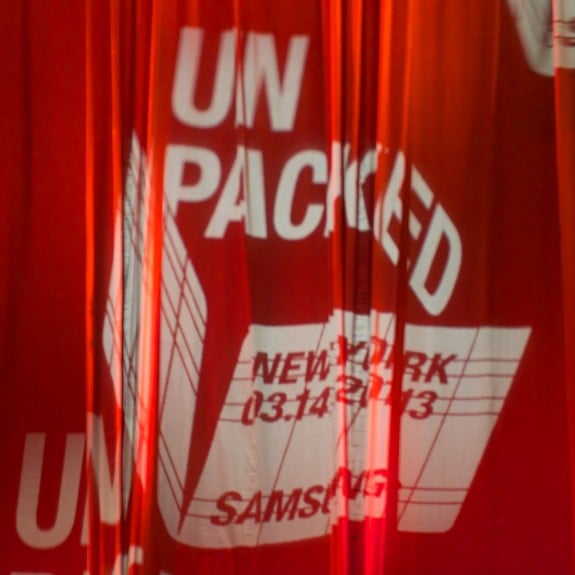 Samsung typically announces a device about a month before its released and January ahead of a February release seems way too early for the Galaxy S5. On the flip side, a release in June seems way too late for the new flagship. That would put the device in Apple iOS 8 and potentially iPhone 6 territory, something that Samsung will want to avoid.
It would also mean a new HTC One would be competing against the Galaxy S4 for several months, something that Samsung probably doesn't want to happen. The HTC M8, the HTC One's successor, is all but confirmed to be out sometime within the months of February or March.
In our opinion, smart money would be on a Galaxy S5 release between March and May with a launch coming a few weeks before the actual date.
Staggered Galaxy S5 Release Dates
When the Samsung Galaxy S5 release date is announced on stage, it will be fairly vague. "Late March" or "early April" or something like that. Samsung usually leaves the specific dates up to carriers and in the United States, that always means release dates that are all over the board. We expect the same from the Samsung Galaxy S5.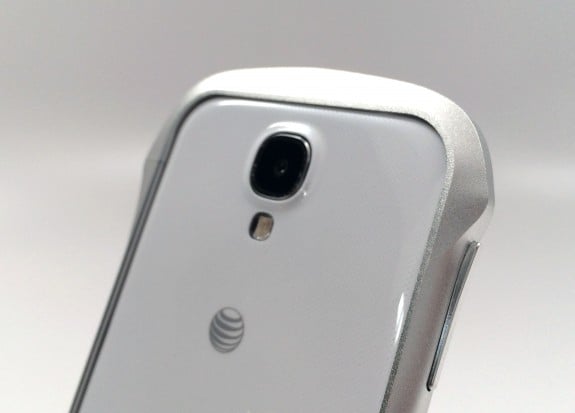 We should see Samsung staggered the release throughout the world with some regions, likely the big battlegrounds, seeing the release first. Then, we should see it come to remaining regions in the weeks and months after that.
As for the United States in particular, expect there to be several different Galaxy S5 release dates. Typically, we see carriers launch on different days so that they can take some of the spotlight. They also release devices based on what's already in their pipeline and pipelines are almost always different. Major U.S. carriers like AT&T, Sprint, T-Mobile, U.S. Cellular and Verizon should be first in line while smaller carriers will likely get the Galaxy S5 in the weeks after.
Verizon Samsung Galaxy S5 Release That Isn't Last
Most years, we expect Verizon Wireless to come in absolutely dead last as far as release dates for major products are concerned. The carrier was late to the Samsung Galaxy S4 and extremely late to the HTC One, the latter of which is launched in August, after other carriers had rolled it out in April. Oddly enough, Verizon wasn't behind the curve with the Galaxy Note 3, it was ahead of it, and we wouldn't be shocked to see that trend continue with the Galaxy S5.
With LTE networks inching closer to the size of Verizon's the carrier can no longer get by on the size of its network alone. Instead, it's going to have to start appealing to consumers in other areas, and releasing these major devices weeks or months after the competition is not a good way of doing this.
We get the feeling that Verizon has finally figured this out and that the Galaxy Note 3 was the start of a new and improved Verizon. (We have even seen Verizon roll out timely software updates as well.) It may not be first to the Galaxy S5 but right now, we're not betting on it being last, not after its performance during the past year.
Galaxy S5 Pre-Orders
Expect carriers to offer pre-orders ahead of the Samsung Galaxy S5 release date, giving buyers a way of reserving one early. We almost always see pre-orders for Samsung Galaxy S and Galaxy Note devices. And with the Galaxy S5 already in the rumor mill, churning out things like a full metal design, there is likely going to be a ton of anticipation, and demand, for the Galaxy S5.
Phones that don't see this type of hype typically don't get pre-orders. However, phones like the iPhone and the Galaxy S usually are given the red carpet treatment and so we expect there to be a way for buyers to order early and put in a reservation. This could be especially important if our next prediction comes true.
Release Date Issues
If Samsung does go with a metal version of the Samsung Galaxy S5, and at this point we are expecting it to, we expect the company to deal with production issues. In the past, Samsung has defended its plastic form factors, saying that they not only provide durability and features like a removable back and microSD card slot, but that they also allow Samsung to keep the supply chain flowing which, in turn, means there are no sell outs.
The Galaxy S4 and Galaxy Note 3 did not face the same shortages that the iPhone 5 and iPhone 5s did. That has a lot to do with demand but it also has to do with sourcing materials for the phone as well. Those who are doubtful only need to look at the issues that Samsung had with the plastic Galaxy S3 design, a phone that also featured a major design change.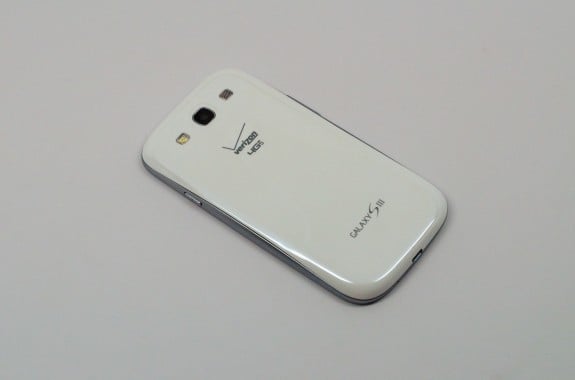 Issues with the production forced the company to postpone release dates in the United States and we didn't see some carriers get the device until July after an initial release in June.
A metal design isn't set in stone, but it appears likely, and it will be interesting to see if Samsung's supply chain can keep up with demand. Given how popular Samsung's S series is, we have a hard time believing that this release will go flawlessly.

This article may contain affiliate links. Click here for more details.