Samsung Galaxy S6: 13 Things You Can Expect
With Samsung Galaxy S6 rumors starting to heat up, and consumers in the hunt for a new smartphone starting to take notice, we want to take a look at what we expect from Samsung's next flagship smartphone. Our goal is to help set your expectations about the Samsung Galaxy S6 specs and Galaxy S6 release date moving forward.
We continue to push further and further away from the Samsung Galaxy S5 release which means that we're starting to inch closer and closer to a new Galaxy S. Every year, Samsung releases one flagship Galaxy S variant to take on the likes of the iPhone, LG G series and HTC One series and rumors suggest that 2015 will be no different.
In the weeks after the Samsung Galaxy Note 4 release, we've started to hear some initial rumors about the Samsung Galaxy S6 specs, Samsung Galaxy S6 launch date and the Samsung Galaxy S6 release date. The Samsung Galaxy S6 would be the sixth-generation Galaxy S and a replacement for the Galaxy S5 which launched back in April of this year.
Samsung Galaxy S6 rumors are scarce but we've started to see credible information emerge as we close in on the end of the year. Thanks to these Galaxy S6 rumors, we know that there's a very good chance that Samsung will look to release a new smartphone to compete against Apple's new iPhone 6 and iPhone 6 Plus and top Android competitors like the LG G3 and others.
There's a lot riding on the Samsung Galaxy S6 given the failures of Samsung's mobile division. The mobile wing simply has not been able to recapture the magic of 2012's Samsung Galaxy S3 release and the company continues to produce poor sales results, results that have lead to a reshuffling in the company's mobile sector.
With that and interested consumers in mind, we want to take a look at what we expect from the Galaxy S6 specs, Galaxy S6 release date, and the Galaxy S6 launch date. These predictions are based on rumors, on Samsung's history, and on gut feelings based on our years of covering Samsung. This is an early look at how we see the upcoming Samsung Galaxy S6 release playing out.
Tons of Samsung Galaxy S6 Rumors
The first thing you can expect from the Samsung Galaxy S6 is the usual avalanche of rumors. We've already seen a number of Galaxy S6 rumors emerge in the final weeks of the year and they mirror the timing that we saw last year with Galaxy S5 rumors. Galaxy S5 rumors started at the end of 2013 and continued to pour out right up until the Galaxy S5 launch date in February. Expect the same from the Galaxy S6.
You should also expect Galaxy S6 rumors to firm up over time. Some of the current Galaxy S6 rumors are extremely credible but we're likely see some head-scratchers emerge in the weeks ahead. Samsung likely has several Galaxy S6 prototypes in testing and we almost see features from all of them leak leaving a cloudy picture in their wake. Whether this is by design or not is unknown but it happens every single year and it helps to throw consumers on Samsung's scent.
Keep an eye on early Galaxy S6 rumors but we wouldn't put too much stock into them until we get a little bit into 2015. That's when Samsung will likely decide on a final version and we'll see concrete information leak.
Samsung Galaxy S6 Launch Event
Expect Samsung to host a launch event for its Samsung Galaxy S6. Samsung's Unpacked events serve a purpose. They get eyes on the announcement and more importantly, eyes on the product(s). That's extremely important from a marketing standpoint. Samsung still hasn't perfected its mobile events but they have gotten much better over the years, at least in terms of producing information.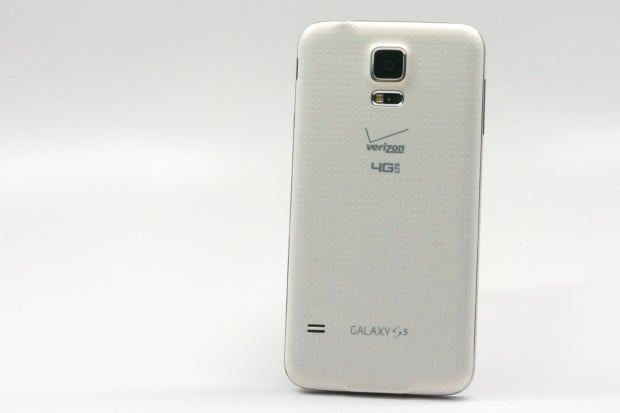 If rumors about the Galaxy S6 are true, then this could be the biggest Galaxy S release since the arrival of the Samsung Galaxy S3, its curved design and the company's Nature UX software. And if that's the case, then Samsung will do one of two things. One, use a trade show like Mobile World Congress to announce its new product or products or two, go it alone like it did with the Galaxy S4. We expect at least one more spectacle out of Samsung as it attempts to conquer the iPhone 6.
Galaxy S6 Launch Date in 1H 2015
We expect the Samsung Galaxy S6 launch date to take place at some point in the first half of 2015. Rumors are already pointing in that direction and it's a window that Samsung's used to launch all of its Galaxy S models. Rumors suggest that we could see the company push out the phone a little bit earlier this year, a move that's perhaps in response to the iPhone 6 and iPhone 6 Plus, but we wouldn't buy into that yet.
It's clear that Samsung aims to make a splash next year, its mobile division is struggling and the iPhone 6 and iPhone 6 Plus continue to sell well. We don't expect Samsung to rush out a product but we also don't expect the company to sit on its hands and watch the iPhone 6 and iPhone 6 Plus smash the Galaxy Note 4 and Galaxy S5.
We expect a launch date that falls in line with the production cycle its used several times in the past. Look for the Galaxy S6 to emerge in Q1 or at the latest, in early Q2.
Samsung Galaxy S6 Release Date in 1H 2015
The Samsung Galaxy S6 release date, like the launch date, is rumored to be coming earlier this year. The Galaxy S5 debuted in February before a release in April. It's not clear how much sooner we might see the Galaxy S6 though if rumors are correct, it would have to be some time before April 11th.
Again, it's still very early so we wouldn't buy into any specific window other than a Galaxy S6 window that falls in the first half of the year. The Galaxy S3, a device that launched extremely late, still made it to shelves in June and it's hard to imagine Samsung waiting until the summer to challenge the iPhone 6 and iPhone 6 Plus. Not with an iPhone 6s all but guaranteed to arrive in the summer or the fall.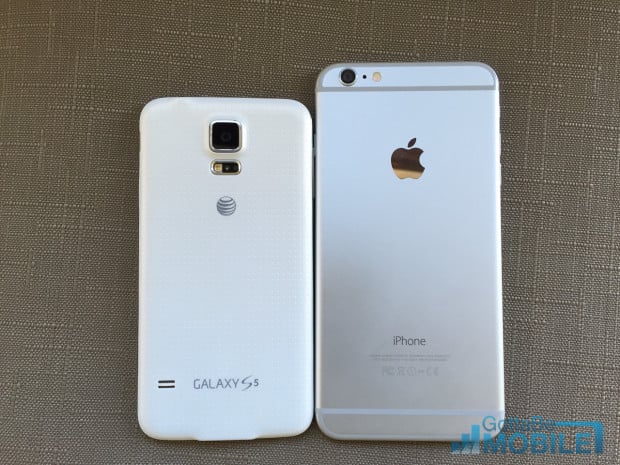 If Samsung sticks to the February-March launch window like we expect it to, we could see the Galaxy S6 emerging in late March, April or perhaps May. Over the years, Samsung's improved on the timing between launch date and release date and we fully expect the company to push the device out weeks, not months, after its arrival.
Staggered Galaxy S6 Release Dates
We expect Samsung to use the staggered approach that its taken with previous Galaxy S and Galaxy Note releases. That is to say that we expect the Galaxy S6 release date to feature several different release dates based on region. Samsung's releases typically take place over a month or so and in the case of the Galaxy Note Edge, over the course of a couple of months.
Samsung's shift to premium designs has clearly given the company problems behind the scenes, the Galaxy Note Edge and Galaxy Note 4 were very hard to find at first, so we expect Samsung to take a staggered approach to the Galaxy S6 release to ensure a somewhat smooth delivery. Don't expect the Galaxy S6 release date to fall on just one day.
Galaxy S6 Design
Samsung Galaxy S6 design rumors are extremely intriguing. SamMobile claims that the device, dubbed "Project Zero," will be built from scratch in an attempt to bring the Galaxy S series back to prominence. It's not clear what this might entail but we think that the designs of the Galaxy Note Edge and Galaxy Note 4 are a foreshadow of what's to come.
It's clear that Samsung's design language is starting to shift from full on plastic designs to designs that feature more premium materials. The Galaxy Note 4, for instance, features a combination of plastic and metal. The Galaxy Note Edge, the other Galaxy Note 4 variant, features a curved display to go along with a premium design. Even the Galaxy S5's design, perforated plastic and all, was an improvement over Samsung's glossy polycarbonate plastic form factors.
We expect the Galaxy S6 design to feature premium build material. Probably metal. We also expect the device to feature a thin form factor and improved fingerprint sensor. The Galaxy S5 and Galaxy Note 4 fingerprint sensors were panned for their inaccuracy and we expect Samsung to address that with its upcoming sensors. We also expect the device to deliver a ton of internal storage. Maybe this is the year we finally see a 64GB Galaxy S option in the U.S. now that Apple's moved to 128GB on the iPhone.
We think that the Galaxy S6 design will be a step up from the Galaxy S5's. Has to be. The business is struggling and consumers, for years, have been pleading for a premium flagship Galaxy smartphone. We think next year will be the year.
Galaxy S6 Display
With the Galaxy Note 4 making the leap to Quad HD resolution, a leap that's garnered some pretty big accolades we might add, we can't see the company shifting back to a Full HD on the Galaxy S6. Not when you consider the fact that the competition, devices like the Nexus 6 and LG G3, have made the jump to Quad HD themselves.
As we've pointed out, Quad HD resolution isn't a gimmick. It's a real step up from Full HD resolution, and it's a feature that we and many others expect out of Samsung's next flagship.
Size is another big question mark and we haven't seen Galaxy S6 display rumors point to an exact size just yet. We expect the size to hover in and around the 5.1-5.5-inch mark so as not to encroach on the Galaxy Note 4's 5.7-inch display. The Galaxy Note series is Samsung's big screen series and we can't see Samsung taking away that advantage. We'd expect a reasonable size from the Galaxy S6 so that it can properly take on the 4.7-inch iPhone 6 leaving the Galaxy Note 4 to deal with the iPhone 6 Plus.
There's a rumor that suggests that the Galaxy S6 will be accompanied by a Galaxy S6 Edge that uses the same tech as the Galaxy Note Edge. You know, the curved display. We wouldn't put too much stock into this yet (remember, plans can change) though it's clear that curved and bendable displays are the future. At least in the eyes of Samsung. Expect at least some of the company's curved AMOLED technology to be present on the Galaxy S6 if the Galaxy S6 Edge stays in the lab.
Galaxy S6 Processor
Samsung's Galaxy S smartphones always offer a powerful processor backed by a ton of RAM. There's little chance that it strays from the script here so we expect the company to deliver a next-gen chip inside its next-gen Galaxy S.
At the moment, it looks like that chip could be the Snapdragon 810 from Qualcomm. The processor offers some notable upgrades over its predecessors including improved graphics, battery life improvements and video playback. There are rumors that suggest that this chip is giving Android manufacturers problems so it's not a guarantee but we don't expect Samsung to return to the Snapdragon 801 or Snapdragon 805 in a yearly release like the Galaxy S.
Recent alleged benchmarks posit that the Galaxy S6 will have a Exynos 7420 64-bit chip on board. That makes sense given that Samsung usually puts its own processors inside its flagships. 64-bit is a given at this point and we expect new Exynos and or Qualcomm chips inside the Galaxy S6. We also expect the Galaxy S6 to have at least 3GB of RAM backing the new chips up.
Galaxy S6 Camera
Every year, Samsung delivers camera improvements. It not only changes the hardware but it also changes up its fantastic Camera application. Samsung's camera app features an absurd amount of options and we consider it to be one of, if not the best, camera app in the business. We expect Samsung to continue to tweak and improve it.
We also expect Samsung to deliver an improved sensor. Our hope is that Samsung's smart enough to avoid the megapixel race and focus in on improving some of the more important things. One feature that we do expect on board the Galaxy S6 is Optical Image Stabilization, a feature that arrived with the Galaxy Note 4 and one that's home on the iPhone 6 Plus.
Galaxy S6 Software
Android 5.0 Lollipop is a given now that the company has rolled out Android 5.0 to the Galaxy S5. We also expect the usual tweaks to the TouchWiz operating system (we do not expect this phone to run Tizen) including improvements to multitasking, battery life, and some of Samsung's core applications like its calendar and messaging service. We also expect Samsung to continue to focus on health.
Look for the Galaxy S6's software to build on the look and feel of the Galaxy S5's Android 5.0 software and bring some additions of its own. Samsung, like all smartphone manufacturers, must offer some software advantages to help sell the new version of the phone.
Galaxy S6 Carriers
In the United States, expect AT&T, Sprint, T-Mobile, U.S. Cellular, and Verizon to stock the Galaxy S6. We also expect several smaller carriers to offer it. This is a flagship phone and it will continue to get the flagship treatment until the wheels fall off.
Galaxy S6 Price
The Samsung Galaxy S price has stayed pretty consistent over the years and the $199.99 Galaxy S5 continued that trend. We don't expect the Galaxy S6 to stray too far from the tree given that the Galaxy Note 4 already sits at the $299.99 price point occupied by the iPhone 6 Plus and given that the iPhone 6 did not budge from the usual $199.99. We don't expect the Galaxy S6 to be any more expensive than the iPhone 6.
We could, perhaps, see a struggling carrier like Sprint offer the device at $250 or so on-contract but that's the worst it'll get in our eyes. If Samsung delivers several storage options this time around, expect a $50 price difference between them and not $100 like the iPhone.
Galaxy S6 Accessories
Finally, we expect Samsung to continue delivering a wealth of first-party accessories for its Galaxy S series. We also expect the company to continue on the wearable train, especially with the Apple Watch set to arrive this spring with the potential to crash the Galaxy S6's party. We would not be surprised if Samsung announced a new wearable on stage next to the Galaxy S6, using the spotlight to highlight a new Apple Watch competitor.

This article may contain affiliate links. Click here for more details.