Galaxy S6 vs. Galaxy Note 4: What We Know So Far
As Samsung Galaxy S6 rumors start to pick up the pace, we're starting to see consumers weigh the idea of waiting for the Next Big Thing to arrive. With those people in mind, we want to take an early look at the Samsung Galaxy S6 vs. Samsung Galaxy Note 4. Here, we examine the latest Galaxy S6 rumors and offer our take on how the device will compare to the current Galaxy Note.
This past September, Samsung took to the stage at IFA 2014 in Berlin, Germany to announce a brand new flagship Galaxy Note to replace the Samsung Galaxy Note 3. That device is the Samsung Galaxy Note 4, an overhauled Galaxy Note and a device that currently compliments the Samsung Galaxy S5 in Samsung's fight against Apple and the iPhone 6.
Samsung's current lineup won't last forever though. Samsung is well known for replacing its flagships every year and this year should be no different. The Samsung Galaxy Note 4 is expected to be joined this year by a brand new Galaxy S, a device that's currently called Samsung Galaxy S6.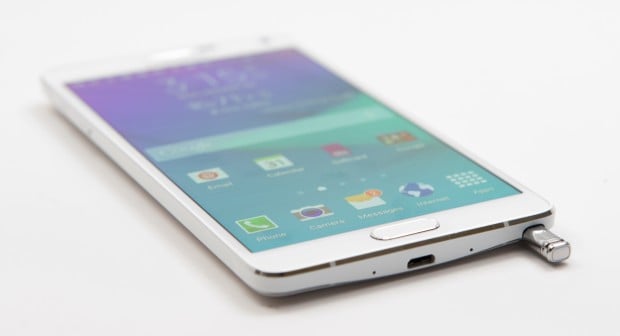 On schedule, Samsung Galaxy S6 rumors have emerged, teasing consumers who are thinking about buying a new smartphone and more specifically, a Samsung Galaxy Note 4. In response to these rumors, we've received a number of questions from curious consumers who are trying to decide between the Galaxy Note 4 and the rumored Samsung Galaxy S6.
The Samsung Galaxy S6 is shrouded in mystery and we cannot profess to have all of the details. What we do have though are a number of credible Galaxy S6 rumors and years and years of experience. While we can't offer a full Galaxy S6 vs. Galaxy Note 4 comparison just yet, we can help set the stage for those debating between the two devices. Here's what you need to know right now.
Samsung Galaxy S6 Release Date
We continue to get bombarded with a series of questions about the Samsung Galaxy S6 and one of the loudest questions pertains to the unannounced Galaxy S6 release date. Readers, friends and family want to know if the Samsung Galaxy Note 4 worth buying right now or if it's smarter to wait for the Samsung Galaxy S6 to arrive.
We can't answer that question for all of you, each situation is a little bit different, but what we can tell you is that we have some idea about when the Samsung Galaxy S6 release date might arrive.
Samsung has typically used the first half of the year to release its Galaxy S smartphone. The Galaxy S5 and Galaxy S4 both arrived in April while the Galaxy S3 release was spread out over May, June and July. Galaxy S6 release date rumors suggest that we'll see the Galaxy S6 in the first half of the year, perhaps as soon as the first quarter. Galaxy S6 release rumors also hint at an arrival in the second quarter.
None of this is confirmed but we're seeing the Galaxy S6 rumor cycle mirror the Galaxy S5's which means that we could see Samsung use a similar strategy with this year's Galaxy S release. Last year, Samsung was rumored to have shown off the Galaxy S5 behind closed doors at CES to select partners. This year, the Galaxy S6 is rumored to be at CES 2015. Last year, the Galaxy S5 rumor mill picked up during CES in Las Vegas. The same thing is happening this time around.
While we don't have any official details or anything specific to share, it's worth noting that the Galaxy S6 release probably won't happen in January or February. The rumor cycle isn't mature enough yet. So, you're probably going to have to wait a few months for Samsung to rev things up and get the device out onto shelves. For many of you, that's going to be a tough pill to swallow.
Design
We've seen a number of credible Samsung Galaxy S6 rumors emerge in recent weeks though none of them have been related to design. Not that this comes as much of a surprise. Samsung always keeps a tight grip on design leaks. We've already seen several Galaxy S6 design rumors fail to pan out and we expect that trend to continue in the weeks and months ahead.
The few credible Galaxy S6 design rumors we do have suggest that the company's Galaxy S6 is dubbed Project Zero and that it will be built from the ground up. In other words, it's expected to be a departure from the Samsung Galaxy S5. It's still not clear what that might mean though many suspect that the new design will include premium build materials.
Slowly but surely, Samsung's started to include metal in its flagship designs and many believe that the Galaxy S6 could represent the first big jump from the company's plastic designs. We've heard these rumors before but there is some tangible evidence this time around.
The Samsung Galaxy Note 4 comes with a design that combines both plastic and metal. Devices like the Samsung Galaxy Alpha also use premium materials. So far, the shift has been small but it's possible that we'll see Samsung make a big splash with this year's Galaxy S6.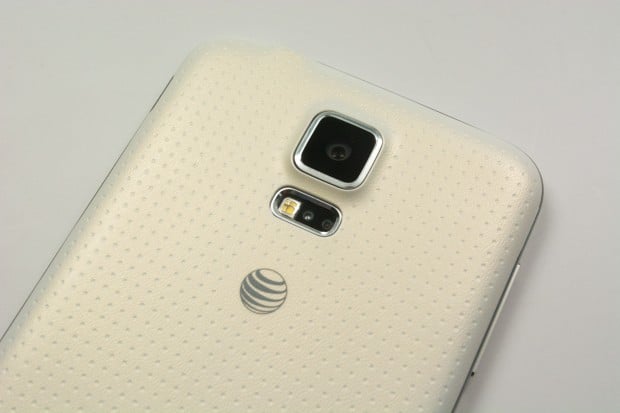 Samsung's Galaxy S5 is a solid phone but it failed to recapture the magic (sales) that the Galaxy S3 delivered back in 2012. Samsung's mobile business is not where the company wants it to be and the Galaxy S6 could be a product of its current situation. Translation: The company could take some risks that we haven't seen it take in recent years.
Italian blog HDBlog.it claims that the Samsung Galaxy S6 design will feature an aluminum chassis and so far, that's all we have to go on. Samsung's design history suggests that, at the very least, we'll see Samsung make some tweaks to the design. Last year's Galaxy Note 4 design was improved over the faux leather design on the Galaxy Note 3. And the Galaxy Note 3's design offered improvements over the glossy polycarbonate plastic design on the Galaxy Note 2.
There is a very good chance that you'll have to wait until the actual launch date to see just how the Samsung Galaxy Note 4 design compares to the Samsung Galaxy S6's.
Display
The Samsung Galaxy Note 4 display is one of the best available. DisplayMate, one of the leading voices on display technology, rates the Galaxy Note 4's 5.7-inch Quad HD display as one of the best on the market. Gotta Be Mobile also considers it one of the top displays in the world. It's beautiful and the Quad HD resolution is stunning.
With the Galaxy Note 4 making the jump to Quad HD resolution, it should come as no surprise to hear that Samsung's at least toying with the idea of moving the Galaxy S series up to Quad HD resolution or 1440 x 2650 resolution. If true, the display will put the Samsung Galaxy S5's Full HD resolution to shame and put itself on the same pedestal as the Galaxy Note 4's display. If not a little higher. Again, Samsung is always improving and tweaking its technology.
Alleged Samsung Galaxy S6 benchmarks have pointed to a jump in resolution and credible rumors suggest that the next Galaxy S will make the jump up to Quad HD. With the Galaxy Note 4 already there and competitors like the Nexus 6 and LG G3 sporting similar technology, the evolution of the Galaxy S display makes a ton of sense.
The Galaxy Note 4 comes with a 5.7-inch display, or, .6-inches larger than the Galaxy Note S5's 5.1-inch display. Galaxy S6 rumors suggest that we could see a bump in screen size to 5.5-inches, same as the LG G3. Before panicking, note that this doesn't mean that there will necessarily be a huge bump in the overall size of the phone. LG's G3 isn't a whole lot bigger than the Galaxy S5 thanks to its thin bezels. It's also smaller than the Galaxy Note 4.
There are also rumors that suggest that one variant could come with a bent display on both sides. The curve would likely be similar to the Galaxy Note Edge's display. The Galaxy Note Edge is an expensive variant of the Galaxy Note 4. We wouldn't put too much stock into these rumors just yet and most of you aren't going to need that type of technology anyway.
Specs
Samsung's well known for upgrading the internal specifications on its Galaxy S year after year so it's not surprising to learn that the company is working on a collection of upgrades for this year's Galaxy S6.
Galaxy S6 rumors point to the arrival of a Snapdragon 810 processor from Qualcomm. The Galaxy Note 4 features Qualcomm's Snapdragon 805 chip. If true, there will be a noticeable difference in performance as the Snapdragon 810 is optimized with better graphics support, enhancements for battery life, and a whole lot more.
https://youtu.be/4yOUCXnbDLM
Samsung Galaxy S6 camera rumors have also suggested that Samsung is trying to decide between a 16MP camera and a 20MP camera. The two alleged Galaxy S6 benchmarks that we've seen include both sensors so it appears that the company is still trying to come to a final decision.
A leak suggests that Optical Image Stabilization, a feature found on the Galaxy Note 4, will be on board this year's Galaxy S model. The front facing camera will also supposedly be a 5MP sensor, a step up from what Samsung offers on the Galaxy Note 4. The Galaxy Note 4's front-facing camera is still a solid 3.7MP module.
We've also heard that Samsung will shift to a 32GB base model for the Galaxy S6 instead of a 16GB base. In the U.S., the Galaxy Note 4 comes in 32GB form only. A move to 32GB, plus a microSD card slot, would be a huge for prospective Galaxy S buyers and it would put the device on par with the Samsung Galaxy Note 4's storage.
Not everyone needs a powerful new processing chip. And not everyone takes a ton of photos and video with their smartphone. The Galaxy S6 will almost come with improvements in the processing and camera departments and we imagine that Samsung will tack on several other specs as well. Perhaps improvements to sensors like the fingerprint reader.
The Galaxy S6 will almost certainly shun the S Pen stylus that comes with the Galaxy Note 4. We expect the S Pen to be one of the key differences between the two devices and a feature that prospective buyers should be focused on during the buying process.
Software
The Samsung Galaxy Note 4 remains on Android 4.4 KitKat but it will be getting a boost up to Android 5.0 Lollipop in the future. Samsung says that that roll out will begin early in 2015 though it hasn't outlined any specific dates. Leaked intel suggests that the Galaxy Note 4 Lollipop update will start rolling out sometime in January. When the software arrives, it will deliver new features and a new look to the Galaxy Note 4's TouchWiz UI.
We still don't know exactly what will be on board the Galaxy S6 though we imagine that it will be Android 5.0 Lollipop or another version of Android 5.0, possibly Android 5.0.1 Lollipop. That's not what's important here though.
What's important is that the Galaxy S6 is newer than the Galaxy Note 4 which means it will almost certainly come with an updated version of Samsung's TouchWiz User Interface. That means design tweaks, that means new features. Features that the Galaxy Note 4 may never get. Samsung typically updates old devices with new software features but rarely does it attach the entire feature-set.
Carriers
In the U.S, the Galaxy Note 4 is limited to AT&T, Sprint, T-Mobile, U.S. Cellular, and Verizon. Smaller carriers and regional carriers do not carry the Galaxy Note 4.
Samsung Galaxy S6 rumors point to the usual array of U.S. carriers. We also expect the Galaxy S6 to come to the usual array of smaller, regional carriers in an effort to match the iPhone 6. Thus far, we've only seen major carriers rumored but smaller carriers typically aren't outed until after the launch date arrives.
Price
The Samsung Galaxy Note 4 is one of the most expensive smartphones on the market, commanding a $299.99 price point at most U.S. carriers. We've only seen a few Galaxy Note 4 deals emerge since launch and none of them have taken more than $50 or so off the price. That could change once the Samsung Galaxy S6 arrives but there's no guarantee.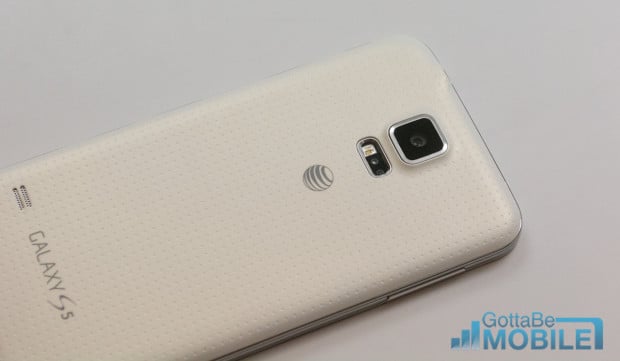 The Galaxy S usually checks in at the cheaper $199.99 on-contract mark and that's where we could ultimately see the Galaxy S6 slotting in as it battles the $199.99 iPhone 6.
The Galaxy Note 4 should be cheaper by then but we doubt carriers will offer it for anything less than $200 on-contract. We expect these two prices to be comparable at the very best.

This article may contain affiliate links. Click here for more details.