Samsung Galaxy S6 vs. Galaxy S5: 10 Things to Expect
For several weeks now, Samsung Galaxy S6 rumors have been teasing the public-at-large. We've seen the rumors, you've seen the rumors, and everyone is starting to set their own expectations regarding Samsung's Next Big Thing. Today, we want to relay our own expectations and here we'll examine what we expect from the Galaxy S6 vs. Galaxy S5.
The Samsung Galaxy S5's time in the spotlight is almost over. Rumors suggest that the company is planning a Galaxy S5 successor for 2015 and rumors suggest that that successor will be coming soon. Samsung Galaxy S6 rumors continue to emerge and more importantly, they continue to firm up ahead of Samsung's big day.
In the past month, we've seen alleged Samsung Galaxy S6 specs, Galaxy S6 design details, Galaxy S6 launch date details, and Galaxy S6 release date details flow ahead of Samsung's Unpacked event on March 1st. We've started to get a ton of questions about the Samsung Galaxy S6. Many people want to know how it will compare to the top smartphones on the market.
We can't answer those questions with 100 percent certainly, the Samsung Galaxy S6 is still a rumored smartphone, but there is enough information, enough evidence out there, to start putting together some early expectations. Today, we want to offer our own set of expectations to those comparing the Galaxy S6 vs. Galaxy S5.
This early look at the Galaxy S6 vs. Galaxy S5 will take you through 10 things we expect from this internal battle. It covers specs, yes, but it will also take a look at some of the finer details that will become important once the Samsung Galaxy S6 arrives later this year. We expect the Galaxy S6 release date to arrive sometime between March and May.
With that in mind, let's take a look at how we expect the Samsung Galaxy S6 to compare to the Galaxy S5.
Better Display
This is pretty much a given at this point but nothing is confirmed until Samsung takes the stage. Samsung Galaxy S6 rumors, literally every single Galaxy S6 display rumor that we've seen, points to the arrival of Quad HD resolution. Quad HD resolution is found on the Samsung Galaxy Note 4 but not the Samsung Galaxy S5. The Galaxy S5 uses Full HD resolution.
We expect the Galaxy S6 to make the jump to 2K. It's a logical move given the presence on the Galaxy Note 4 and various rivals including the LG G3. The Galaxy S6 display will almost certainly make content look better than the content on the Samsung Galaxy S5. You can count on that. If you don't believe us, read our Galaxy Note 4 and LG G3 reviews.
We're still not sure about the screen size though from the various design leaks that we've seen, we're thinking more along the lines of 5.1-inches rather than 5.5-inches. Those 5.5-inch rumors never sat too well with us mainly because it would put the Samsung Galaxy S extremely close to the Galaxy Note's screen size. The Galaxy Note 4's display is 5.7-inches. Besides the S Pen, the larger screen is the biggest difference between the two.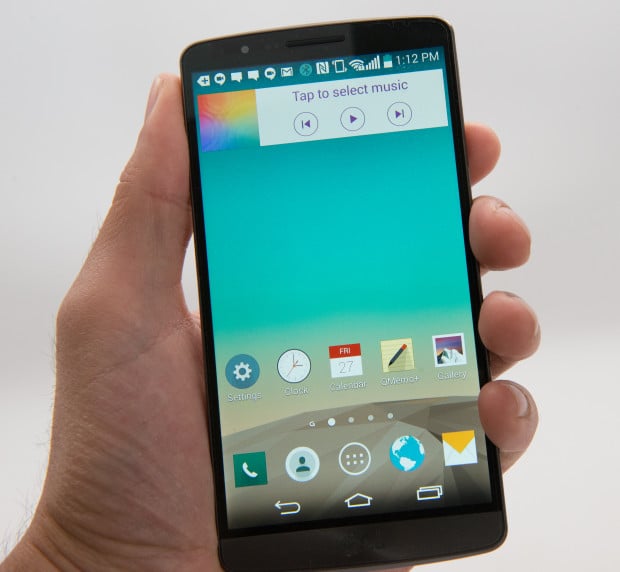 If it plays out like we think it's going to play out, the Samsung Galaxy S6 probably won't be too much bigger, or smaller, than the Samsung Galaxy S5 and its form factor.
Premium Galaxy S6 Design
The Samsung Galaxy S5 arrived on the scene with a souped up plastic design. While it was an improvement over the glossy polycarbonate plastic found on the Galaxy S4 and Galaxy S3, the device was and is plastic. It simply can't compete with the premium designs found on devices like the iPhone 6 and the HTC One series.
It appears that complaints about plastic did not fall upon deaf ears. Every single Samsung Galaxy S6 design rumor points to the inclusion of premium build materials. Either all-metal or a combination of glass and metal. We've heard rumors about a metal design in the past but it has never been this concrete ahead of launch. There's always been uncertainty. This time around, everything points to a new premium build.
The Galaxy S6 leaks that we've seen make the device look more like the iPhone 6 than the Galaxy S5. There's no way of knowing if these design leaks are legit but they seem credible. And logical. The Galaxy Note 4 and Galaxy Alpha both used metal in their design language and we've heard that this was a trial run for the Galaxy S6 design.
We would not be surprised if the Galaxy S6 design change came with a tradeoff or two though. Maybe the introduction of a non-removable battery. Maybe the lack of an IP67 certification. The Galaxy S5's IP67 certification means that its dust and water resistant.
Improved Fingerprint Sensor
We expect smaller design improvements as well. The Galaxy S5 fingerprint sensor is nowhere near as good as the Touch ID fingerprint sensor on the iPhone so we expect Samsung to tweak it on the Galaxy S6.
Rumors point to a touch-based sensor rather than a swipe-based sensor and that could work wonders for the Samsung Galaxy S6's home button and its rumored Apple Pay competitor.
Galaxy S6 Edge
The Galaxy S5 comes in all sorts of odd variants. A Galaxy S5 mini. A Galaxy S5 Active. A Galaxy S6 Sport. None of these are all that appealing and they all got limited releases in the United States. We expect something different from the Samsung Galaxy S6.
Samsung may opt to release an Active model and a smaller version of the Galaxy S6 but we expect there to be a far more intriguing variant this time around. Rumors point to the arrival of a Galaxy S6 Edge, a device that could be similar to the Samsung Galaxy Note Edge. The Galaxy Note Edge is a Galaxy Note 4 variant that offers a curved display. The display wraps over the right side of the device offering a unique toolbar and enhanced viewing angles.
The Galaxy S6 Edge will reportedly be a little bit different. It's expected to feature two curves, one on each side, that are significantly smaller than the curves on the Galaxy Note Edge. With leaks and rumors all pointing in this direction, we doubt that this is a red herring. Throw in the fact that Samsung's been talking about premium designs and new form factors and you'll probably start to side with us.
Note that we expect this Galaxy S6 Edge model to be fairly expensive. The Galaxy Note Edge is $399.99 on-contract in the United States, $100 more expensive than the regular Galaxy Note 4.
Lots of Storage
The Galaxy S5 features a ton of storage space thanks to its 16GB of internal storage plus microSD card slot. The microSD card slot can take 128GB microSD cards. Throw in cloud storage and you're set.
We expect nothing less from the Galaxy S6, even if Samsung decides to jettison the microSD card slot. Galaxy S6 rumors point to 32GB, 64GB and 128GB models. That's more than we've ever seen from a Galaxy S variant. We do not expect Samsung to skimp consumers on storage space. This is a flagship phone from 2015 after all.
Large Battery
Smartphone battery life is one of the keys to success and we expect Samsung to offer a big battery on the Galaxy S6, especially if it decides to use a non-removable battery. You can't release a flagship smartphone in 2015 with terrible battery life. There's too much competition. And there's too much on the line for Samsung this year.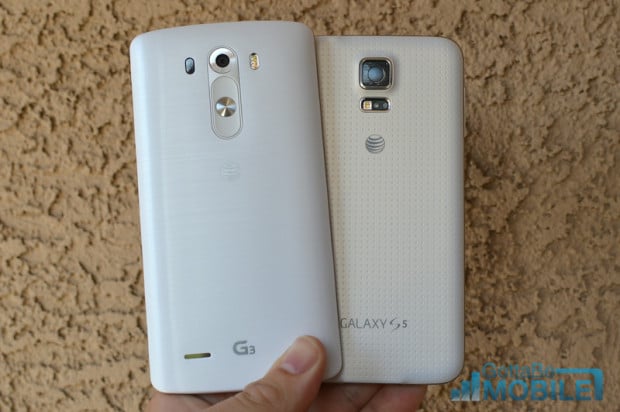 We've seen all sorts of numbers being thrown around 2,500 mAh, 3,000 mAh, and others. We'd expect it to be in around 3,000 mAh. Combined with Samsung's array of battery saving software features and improvements to the processor, we're expecting Galaxy S6 battery life to be at least comparable to the Galaxy S5's, if not better.
We wouldn't worry about this too much.
Improved Camera
We wouldn't worry about the camera too much either. Each and every year, Samsung improves its camera sensor and its fantastic camera application. This year, we're expecting Samsung to make another jump both from a hardware and a software perspective.
Galaxy S6 rumors point to a larger sensor, either 16MP or 20MP, with Optical Image Stabilization. OIS is found on the Galaxy Note 4 and so we'd expect Samsung to outfit its popular Galaxy S with the same feature. Megapixel counts really don't matter too much but we'd expect a sensor from 2015 to perform better than a sensor from 2014.
Expect the Galaxy S6 camera to build on the foundation left behind by the Galaxy S5's sensor and camera application.
Better Software
Samsung also makes yearly improvements to its TouchWiz software and we expect the same from the Galaxy S6. Galaxy S6 rumors suggest that Samsung will be stripping down TouchWiz to make it more efficient. This makes sense given that we started to see this shift with the arrival of the Galaxy S5. The software is still a bit bloated so we'd expect to see some trimming this year.
We also expect Samsung to offer some improvements and unique features that will help it sell the Galaxy S6. We expect the Galaxy S5 to get some of these features but we would not expect it to get them all.
Similar Carriers
The Galaxy S6 is heavily rumored for AT&T, Sprint, T-Mobile, U.S. Cellular, and Verizon. We haven't seen any smaller carriers rumored just yet but we rarely see smaller carriers rumored in the buildup to a massive smartphone launch. We'd expect the Galaxy S6 to match the Galaxy S5's wide carrier base so that it can better compete against the iPhone 6 and iPhone 6 Plus.
Galaxy S6 Price
We expect the Galaxy S6 to be more expensive than the Galaxy S5. We will almost certainly see Galaxy S5 price cuts emerge in and around the Galaxy S6 launch date in March as carriers and retailers start promoting the new Galaxy S6. We'd expect it to start selling for $99 on-contract or so at most places.
At the very least, with its metal design and new features, we'd expect the regular old Galaxy S6 to start at $199.99. Same as the Galaxy S5 when it first arrived, same as the iPhone 6. We can't see a base Galaxy S6 model being sold for any more than $250 on-contract, not with the iPhone 6 and iPhone 6 Plus breaking records.
We'd expect the Samsung Galaxy S6 to stick in and around $199.99 with a Samsung Galaxy S6 Edge around the $299.99 mark as another competitor for the iPhone 6 Plus.

As an Amazon Associate I earn from qualifying purchases.