Samsung Galaxy S8 DeX Dock: 5 Things to Know
Dex Turns Your Galaxy S8 into a PC or Mac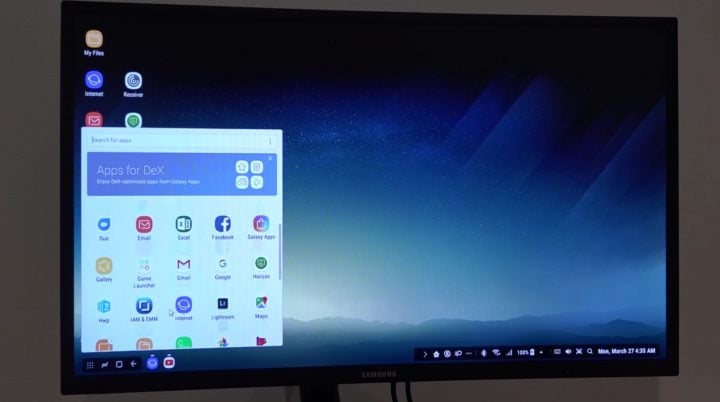 Samsung's desktop experience is a pretty familiar affair. It has some stylings that we see on a desktop computer, like a start button in the bottom left corner. Although everything has a touch of the Android and Samsung TouchWiz user interface we know and use daily on our smartphones.
The navigation bar along the bottom of the screen will have everything you need just like a regular PC or Mac. The start button gives you access to everything, like apps. And they minimize to the "dock" for easy access and multi-tasking. And can even be pinned to the dock like Windows. On the bottom right of the screen we have all those important settings like the time, date, bluetooth, WiFi, battery life and more.
Overall the experience is very similar to what we've seen on a PC or Mac, and Windows Continuum, it just runs Android 7.0 Nougat. Also, there's a lockscreen for those worried about security. It doubles as a screensaver but also uses a pin code or facial recognition to keep things secure.

As an Amazon Associate I earn from qualifying purchases.