Samsung Galaxy Tab 10.1 32GB Available for $530 at eBay
Looking to get a Samsung Galaxy Tab 10.1 with the largest amount of storage space? Want to save $70? Well, then look no further than the deal that eBay has going on right now for the 32GB Galaxy Tab 10.1 which is on sale for $529.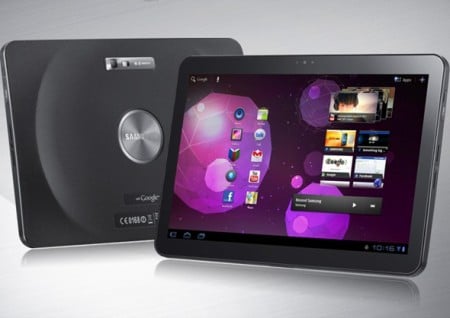 The deal has about 20 hours remaining on it so this is going to be a limited time offer so those of you with spare cash lying around and a desire for a new Android tablet might want to think about taking the plunge sooner rather than later.
If you need a reminder, the Galaxy Tab 10.1 has a 10.1-inch enhanced display with a1280x800 resolution HD screen, 1 GHz dual core application processor, a 2-megapixel front-facing camera and a 3-megapixel rear-facing camera. It's powered by Android 3.1 Honeycomb.
Remember, this is the Wi-Fi only version. There is still no word as to when the Galaxy Tab 10.1 LTE will be hitting Verizon's network. If you're interested, you can find eBay's deal right here.