10 New Samsung Galaxy Lollipop Release Details
As we push deeper into the year towards summer, we're seeing Samsung make incredible progress with its Galaxy Lollipop release. In the past week we've seen a number of new Galaxy Lollipop update details emerge and today we take a look at the most important details.
Its been five months since Samsung first started rolling out its Android 5.0 Lollipop update to Galaxy-branded devices. While the roll out started off slow, it has come on strong as we've pushed deeper into May. We've seen a wave of new Galaxy Android Lollipop updates push out and this week has been no different.
This week, we've seen tons of new updates and tons of new update release details emerge for Galaxy users in the United States and Galaxy users around the world. While some of these confirmations are big, some of these details are smaller but in no way less important.
Today, Verizon released Android 5.0.2 for its version of the Galaxy Tab S 10.5. Verizon follows in the footsteps of AT&T and T-Mobile and its update delivers the same wealth of features. The update, which is Android 5.0.2 and not Android 5.1 or Android 5.1.1, brings several notable changes to the table including Google's new Material Design. It should also bring performance improvements to the slate.
Verizon likes to roll its updates out in phases though owners of the Galaxy Tab S 10.5 will want to take a look in the device's settings to see if the update is there. Verizon's roll outs typically take a few days to complete so owners of the popular tablet will need to remain patient.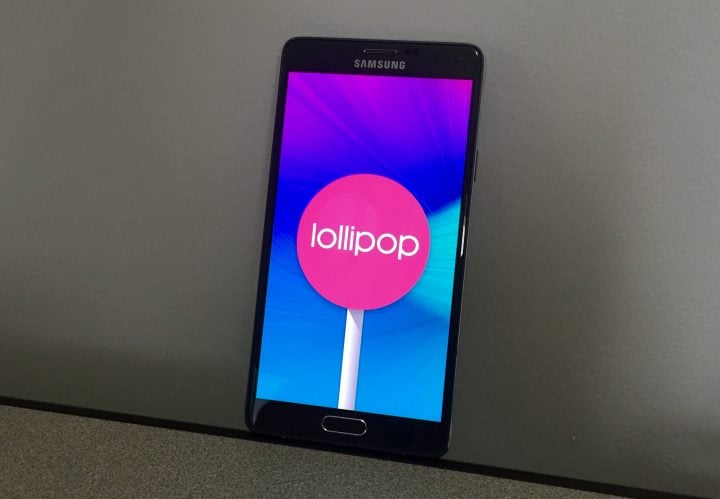 Verizon isn't the only one making moves this week. A new Sprint Galaxy Note 4 Lollipop update doesn't bring Android 5.1 and its changes but it does bring support for factory reset protection. Factory reset protection is a Lollipop feature that requires users to input a passcode before factory resetting a device. It's designed to ward off thieves who like to sell phones on the black market.
Sprint's Android updates also tend to roll out in waves which means that it could be a few days before every single Sprint Galaxy Note 4 user gets the update. The software also brings bug fixes to the Galaxy Note 4 and it arrives as build number N910PVPU2BOE1.
We've also seen a flurry of details from carriers in the international community. Vodafone Australia, one of the few carriers that enjoys keeping its customers up to date, has released a new Android upgrade schedule that outlines its plans for the future.
Vodafone is currently testing three new Android 5.0 Lollipop updates. A Galaxy Note 4 Android 5.0.2 Lollipop update, a Galaxy Note Edge Android 5.0.2 Lollipop update and a Galaxy S5 Android 5.0 Lollipop update. This is good news for Vodafone users and it's also good news for owners on other carriers in Australia. The fact that they're in for carrier testing means that Samsung is making progress with its own testing.
It's not clear when it plans to make these updates available though carrier testing typically doesn't last any longer than a few weeks or so.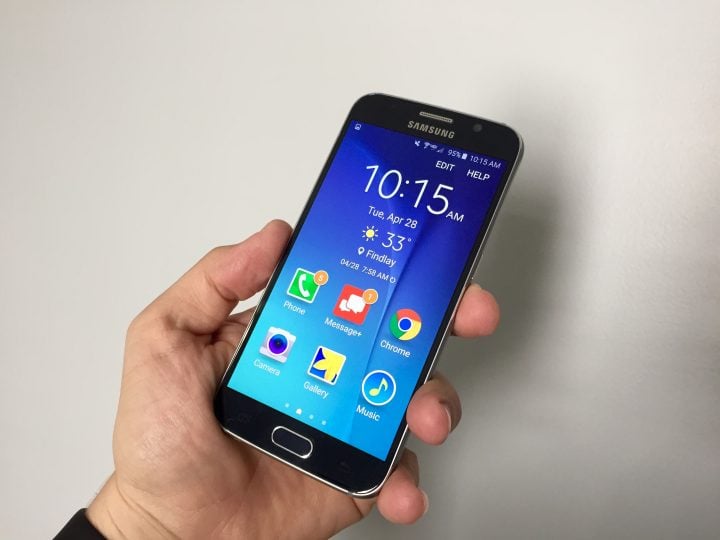 The carrier also notes that it's still awaiting new software for its Galaxy S6 and Galaxy S6 Edge. Vodafone, like other carriers in the Galaxy community, has been waiting to push out bug fix updates to its Galaxy S6 and Galaxy S6 Edge. We've already seen a few bug fix updates hit the United States and it's clear that those are part of a wider push.
In addition, UK operator Three recently confirmed plans to release a Galaxy A3 Lollipop update in June, the Galaxy NotePRO 12.2 LTE Lollipop update is now rolling out, and we continue to see Android 5.0 Lollipop problems emerge from all ends of the earth.
Galaxy S5 users, Galaxy Note 4 users, Galaxy Note 3 users, Galaxy S4 users, and others continue to complain about a number of problems plaguing the device. Problems include battery life woes, Wi-Fi problems, charging issues, Bluetooth problems, GPS issues, and more. Verizon's forums, and others, are full of complaints about Lollipop problems.
Fortunately, carriers like Sprint are starting to roll out bug fix updates, months after their initial roll outs. Samsung's also reportedly working on an Android 5.1 Lollipop update though it's only confirmed for the Galaxy S6 and the Galaxy S6 Edge. It's not yet clear if it will head anywhere else.
Samsung Android 5.1 Release: 10 Things You Can Count On
Galaxy S6 Android 5.1 Update First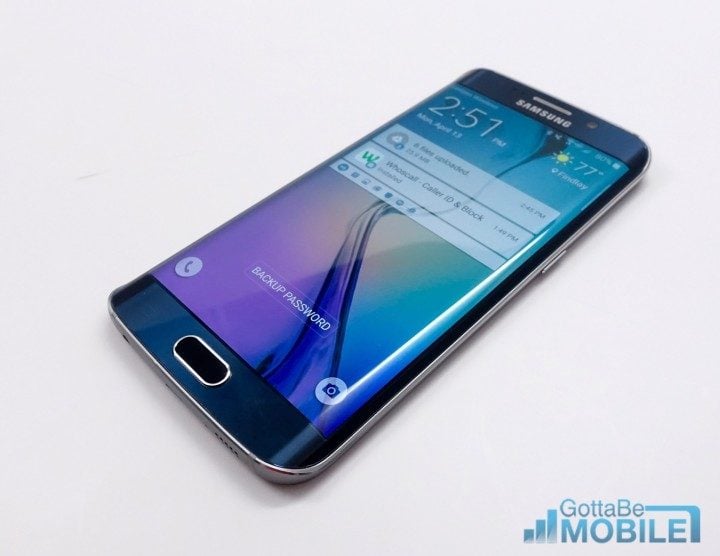 All along Samsung Android 5.1 rumors have pointed to a release for the Samsung Galaxy S6 and Samsung Galaxy S6 Edge, a sign that Samsung's new flagship smartphones would be first in line to the company's latest version of Lollipop.
Earlier this week, Canadian carrier Rogers seemed to confirm this notion with an update to its Android software update page. The carrier lists two updates, for the Galaxy S6 and Galaxy S6 Edge, a sign that they will indeed be the first to Samsung's upgrade.
As of right now, the Galaxy S6 and Galaxy S6 Edge Android 5.1 updates are the only Samsung Android 5.1 updates on the radar and Galaxy users can count on them being first to the software.