Samsung Lollipop Update Release: 5 Things to Know in May
With May coming to a close and Samsung Lollipop update release details swirling around, we want to take a look at the bigger picture and tell you about some details we think Galaxy smartphone and tablet users need to know as we make our way into June and the summer.
Five months ago, Samsung started rolling out its Android 5.0 Lollipop update to Galaxy-branded devices. The company's roll out started off slow but it has started to come on strong as we've pushed deeper into the year. In May, we've seen Samsung and its carrier partners push out numerous Android Lollipop updates and we've seen countless others confirmed for the future.
Samsung's Lollipop updates for top devices like the Galaxy S5, Galaxy S4, Galaxy Note 4, and Galaxy Note 3 continue to roll out alongside updates for Galaxy tablets and other mid-range devices. Samsung's made a ton of progress but there is a long way to go before all of its devices are updated with Lollipop. Lollipop updates should continue well into the summer as Samsung and carriers complete their testing behind the scenes.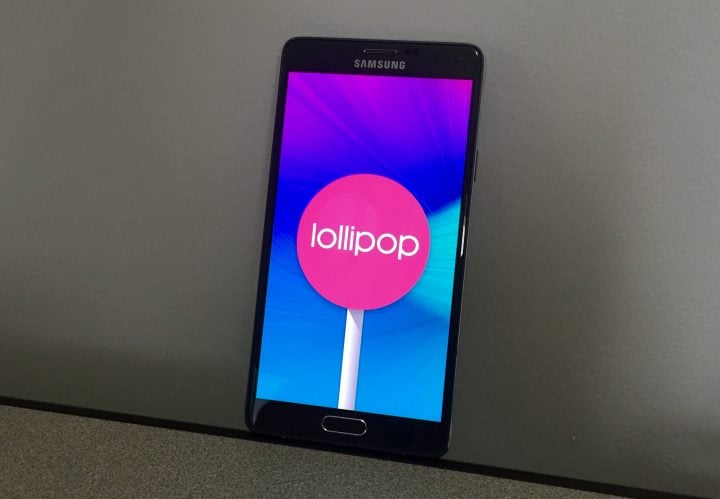 June figures to be an extremely busy month for Samsung and its partners and today we want to set up Galaxy owners for the future. As the month comes to a close, we want to fill you in on what we think are the five most important things to know about the Samsung Lollipop update release as we press forward into June.
Samsung Lollipop Release Making Big Progress
The Samsung Galaxy Lollipop update release made significant progress during the month of May. Last week, we rounded up a number of new details and they included several new roll outs for Galaxy smartphones and tablets. Among them, Android 5.0.2 Lollipop updates for Galaxy Tab S 10.4 models in the United States.
Samsung's Android Lollipop roll out is a marathon, not a sprint, and there's still plenty of ground left to cover. Fortunately, we expect to see Samsung and its partners make up a ton of that ground during the month of June.
We've seen a flurry of new Android 5.0 Lollipop details emerge already this week including new release information from Aussie carriers Optus and Telstra. Optus has finally confirmed plans to bring Android 5.0.2 Lollipop to the Galaxy S5 and it says that the update is currently in testing ahead of a release in early June.
As for Telstra, it recently confirmed several new updates including Android 5.0 Lollipop updates for the Galaxy S5, Galaxy Note Edge, and Galaxy Tab S. The company plans to get these updates out within the next few weeks if testing goes accordingly.
This is a small sample but it's indicative of the wider roll out. The carriers that were lagging behind are finally starting to make significant progress as we push into June and the summer. So, assuming everything goes according to plan behind the scenes, we should see a number of new updates emerge next month as Samsung and its partners play catch up.