Samsung to Launch New Line of Expresso Tablets?
A new leaked document suggests that Samsung is working on a new line of tablets in addition to its flagship Galaxy Tab line and its pen-enabled Galaxy Note line that makes use of the company's S-Pen. The new tablet line, branded under the Expresso name, will have two tablets–a 7-inch and a 10-inch slate–that are expected to debut by this summer. Details about the tablets are not yet available at this time, and it's unclear how Samsung will be differentiating the Expresso tabs from its Galaxy Tab and Galaxy Note lineup.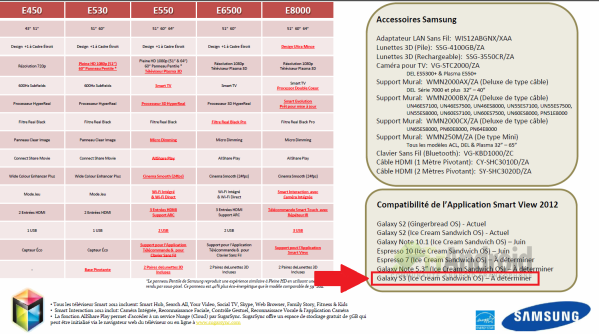 The document comes from a leak from Samsung's Smart TV group, and given that the Expresso slates are linked to Smart TVs, these devices may be more heavily integrated into Samsung's TV products than previous tablets. Starting with the Galaxy Tab 7 Plus, and now the latest releases of the Galaxy Tab 2 7.0 and Galaxy Tab 2 10.1, Samsung had been working on better tablet integration with consumer's living room by featuring a consumer-grade infrared port and remote control software allowing users to control their home entertainment centers. The Expresso can potentially extend Samsung's existing integration and may come with smarter software allowing users more control of their homes and living room, though that has not yet been confirmed. Samsung is working on a Smart View Android application that will help these slates connect to a Samsung TV.
According to Unwired View, a June launch date would make these tablets launch alongside the Galaxy Note 10.1 with Android 4.0 Ice Cream Sandwich on board. There's speculations that these new tablets will be high-end, multimedia centric slates with quad-core Exynos CPU and a high resolution 1080p HD display to rival Apple's latest iPad. The 10-inch Expresso may have a display resolution of 1920 X 1200 pixels over a 10-inch screen.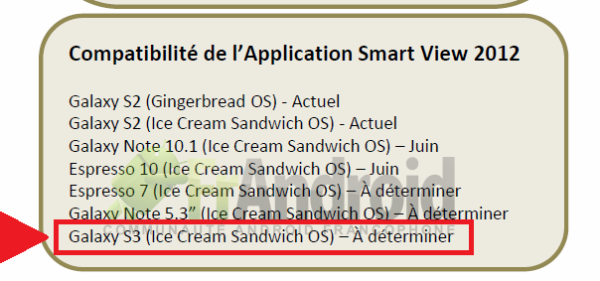 This positioning would make the Galaxy Tab a more mainstream, easily accessible tablet. The Galaxy Tab 2 debuted at significantly lower price points making them even more affordable to consumers. The Galaxy Note lineup will be a niche product geared at business and creative professionals with the device's active digitizer and the Expresso will be geared at high-end content consumption with headlining processors and HD displays.

As an Amazon Associate I earn from qualifying purchases.