Serena Shades Review: The Ultimate Smart Home Upgrade
Serena Motorized Shades by Lutron allow me to control the blinds in my office with my voice, with my phone or open and close on a schedule. Serena Shades are the most useful smart home upgrade I've added to my home this year.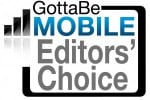 Here's why I love my new smart shades, and what you need to know if you're thinking about upgraded your windows. The Serena Motorized Shades by Lutron earn an Editor's Choice Award for great looks and great performance.
The biggest catch to Serena Shades is the price. These are high quality window treatments that are motorized and that can connect with a range of smart home options, so they are more expensive than your standard shades or blinds. Expect to spend at least $350 per window, and if you don't already have a Caseta Smart Bridge you will need to buy one.
I chose to install the Serena Shades in my home office, which is where I spend most of my waking hours at home. I opted for the Honeycomb style with light filtering so that I can work with them closed when I need to and still enjoy a good amount of light in my office. Most days I work with both Serena Shades completely open, but if my neighbor is working between the houses I'll close one for privacy without losing too much natural light.
With the Caseta Bridge that I already use to control my office lights and other lights in and around my house I didn't need to invest in any other accessories to make the Serena Shades smart. I love the breadth of options when it comes to controlling the shades. I can use a remote, my iPhone, Siri or Alexa. Most of the time I use Alexa to control the shades.
I created a group called work in the Alexa app which allows to me say, "Alexa turn work on." when I start for the day. This turns on two Lutron switches for lights in my office, two Hue light strips and opens the Serena Shades completely. At the end of the day, I say, "Alexa turn work off." and everything shuts down and the shades close. I can also tell Alexa to open the shades on to open them and close them off to close them. It's very handy since I can do this without being in the room as long as Alexa can hear me.
These smart shades are also connected to HomeKit, which lets me use the Home app or Siri on my iPhone or Apple Watch to control the shades. I use this if I forget to shut the shade when I leave home, since I don't want my home office visible to someone walking past the side of my house. I use Alexa more than I use Siri, but both voice assistants work very well.
I also use a schedule in the Lutron app to make sure the shades close automatically at sunset if I don't already have them closed. This is the same automation I use to make my outside lights come on at sunset. If I wanted to I could automatically open the shades at sunrise, but since I don't always work at home during the morning I don't use that schedule. In a bedroom this would be a great way to let light into the room in the morning.
[letsreview]
Finally, I also have a switch next to one of the blinds that allows anyone to open or close the blinds with the push of a button. The best smart home tech includes a backup option like this. In fact, the use of a physical switch is one of the reasons I'm in the process of transitioning most of my house to Lutron connected switches instead of looking into more smart bulbs.
I was able to measure, choose options and install the Serena Shades myself without any professional help, and most homeowners can do the same. If you're comfortable installing normal blinds or shades, these are nearly the same to install, with a number of installation options and material choices. Installation took about 25 minutes, and then I spent another 5-10 minutes connecting the shades to the app, bridge and remote.  If you don't already have the bridge installed, expect to spend another 5-10 setting that up.