How to Setup Galaxy Note 3 Keyboard for One-handed Use
Earlier this month the Samsung Galaxy Note 3 smartphone tablet hybrid finally launched in the US, and many of you probably ran to the nearest AT&T store to grab the 5.7-inch device. Having a beautiful and large full 1080p HD display is nice, but it can be problematic for those wanting to use the device with one hand.
The Samsung Galaxy Note series has always pushed the limits when it comes to the size of a smartphone. As a result the Korean company has included many different one-handed operation settings to make the experience easier for those who don't have hands as big as Lebron James. Today we'll be showing you how to setup the Galaxy Note 3 keyboard for one-handed use by moving it to the left or right side for easy and quick typing and texting.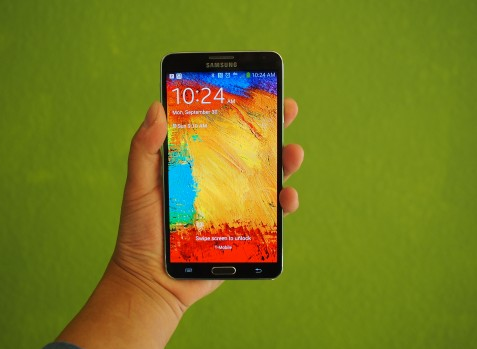 Apple makes a point with their iPhone commercials being able to use the device with one hand, but not everyone wants a smaller 4-inch screen. Samsung's Note series is the perfect solution, but we still need help with the keyboard unless you want to use two hands every time you type.
Thankfully Samsung knows that not everyone will be able to use the Galaxy Note devices with ease. As a result we have a slew of "one-handed operation" settings on the phone. It's actually rather simple and only takes about 30 seconds to enable the keyboard for one-handed use. First off you'll want to tap the menu button and head into System Settings. Below is the exact steps you'll need to take.
How to Setup Galaxy Note 3 Keyboard for One-handed Use

Menu > System Settings > Controls Tab > One-handed operation > Samsung Keyboard (check this)

Shown above in the gallery of images the third option in the "one-handed operation" settings menu is the one you want, but you can also enable this same type of experience improvement for many other aspects of the large smartphone. If you love the Galaxy Note 3 but find it too big at times, this will surely help you out. From here you can customize many different areas of the on-screen keys.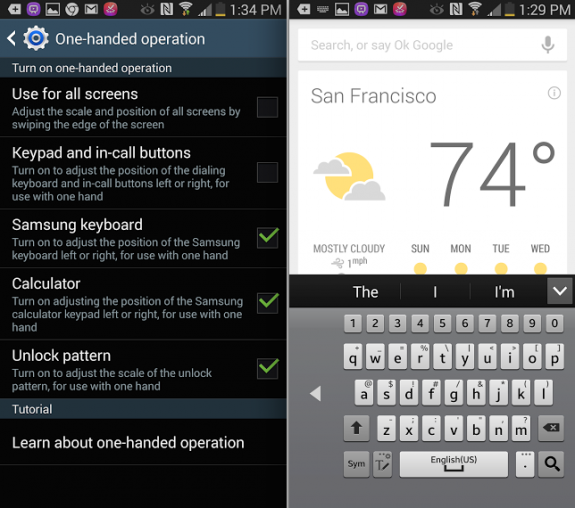 Above you can see the quick and simple results. A keyboard to the right of left. This settings menu will quickly enable the Samsung Galaxy Note 3 keyboard to have a little left and right toggle arrow off to the side. This will allow you to use the keyboard on a specific side, and be able to quickly change which side on the fly. Which will come in handy for those who text with whatever hand is free like I do. From here we can also enjoy the same option for the unlock pattern, keypad dialer, and more.
It's also worth noting this option is available for more than just the stock keyboard on the Galaxy Note 3. You can head to the Google Play Store and try out SwiftKey, a popular 3rd party keyboard alternative, which also allows for a similar experience of splitting the keyboard in landscape mode and more. If you have any questions drop us a comment below.

This article may contain affiliate links. Click here for more details.