iPhone 6 iOS 9.0.1 Review: Is It Worth Installing?
We've spent a week with the iPhone 6 iOS 9.0.1 update and today we want to take a look at how it's performing and tell you if we think it's worth installing ahead of the iOS 9.1 update.
On September 16th, Apple released iOS 9.0, the update that it debuted at WWDC 2015 in June. The update brought tons of new features and enhancements to the iPhone 6 including a supposed boost to battery life.
A week later, Apple issued a new iOS 9 update, this one dubbed iOS 9.0.1. The iOS 9.0.1 update is focused on fixing problems left behind by the iOS 9.0 update. Its change log includes fixes for APN issues and broken alarms and timers. It's a tiny update but as we've noted many times, it's an important one.
We've been using the iPhone 6 iOS 9.0.1 update for about a week now. I've been using it on the AT&T iPhone 6 and my colleagues have been using it on Verizon. Today, we want to deliver some more feedback about the update's performance.
iPhone 6 iOS 9.0.1 Update Review
This iOS 9.0.1 update review isn't focused on iOS 9's features. Instead, I'll be focusing on five key areas of the update's performance: Apps, battery life, connectivity, bugs and problems, and speed. If you are looking for details about the iOS 9 update's features, take a look at our walkthrough.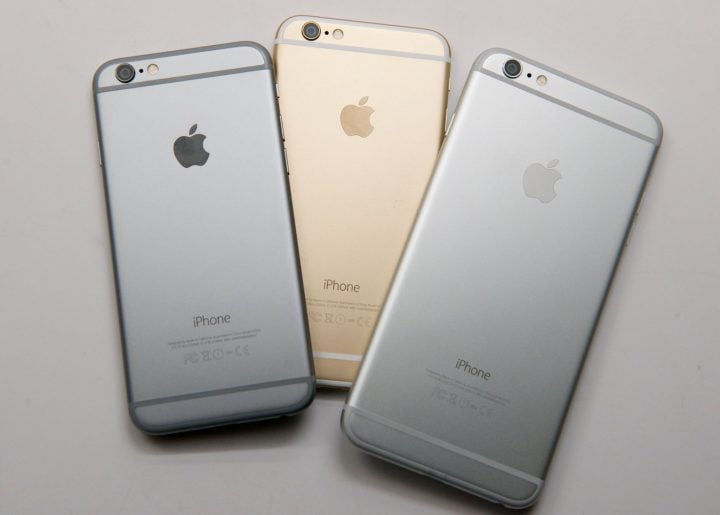 I want to also point out that mileage always varies when it comes to iOS updates, even small ones like iOS 9.0.1. You probably use different apps and you probably don't use your iPhone 6 exactly like I do. That would be weird if you did.
The reason I bring this up is because I want this to serve as a general guide. I absolutely encourage you to track down more feedback on the iOS 9.0.1 update if you need it. I'll do my best to steer you in the right direction but you might want to dig a little deeper before you install or before you take your phone to an Apple Store for fixes.
Apps
Over the past week, I've seen complaints about various apps and services. iOS 9.0.1, it seems, is causing problems for some iPhone 6 users.
I have 100+ apps on my iPhone 6 but I don't use all of them. My core apps include Asana, Slack, YouTube, Twitter, Instagram, Gmail, Hangouts, Chrome, Dark Sky, Amazon, SoundCloud, Spotify, and Xbox One Smartglass.
For the most part, those applications have been steady. Chrome's crashed 10-15 times over the past week which is normal and better than the 50+ times it crashed during my week with iOS 9.0. Twitter has crashed a few times and so has The Weather Channel app.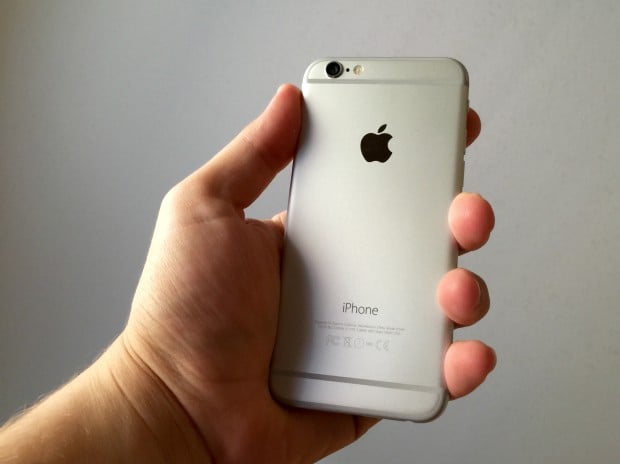 Random crashes are part of the game and they've been infrequent enough. I can deal with a few crashes in a week but not 50+. I was this close to switching to Safari.
If you are having problems with apps, updating apps or the App Store in general, take a look at our list of potential fixes.
Two fixes that seem to always work for me: Reinstalling applications and hard rebooting the phone. A hard reboot requires you to hold down the power button and home button for 10 seconds. Try those things (and our other fixes) before throwing your iPhone 6 off a cliff.
iOS 9.0.1 Battery Life on iPhone 6
While iOS 9 delivered some tangible battery life improvements to my iPhone 6, I can't say that I've gotten an hour boost out of iOS 9.0 or iOS 9.0.1. Are they a little better than iOS 8? Probably but it's not night and day.
Battery life with iOS 9.0.1 on board is the same as it was with iOS 9.0 on board: Excellent. I'm able to get a full day of use out of the phone when using a combination of Wi-Fi and LTE, mostly Wi-Fi. I start using my iPhone 6 at 8AM and I typically don't put it down until 11PM. I'm still able to do that with iOS 9.0.1 on board.
I haven't noticed any weird battery drain when the phone is in use or when it's in standby. The phone still holds an incredible charge when it's not being used and that's essential, especially on the weekends when I'm interacting with people rather than my phone.
If you do start to notice something out of the ordinary, and you might because battery life issues can strike at any time, you'll want to consult our list of potential fixes.
Wi-Fi, LTE & Bluetooth
iOS 9.0.1 users are complaining about connectivity issues. Some people are having problems with Bluetooth, others are having problems with Wi-Fi. I'm not having any problems with either.
Over the past week, I've tested the iPhone 6 and iOS 9.0.1 on a number of different routers and Bluetooth devices. Some mine, some borrowed from people I know. My iPhone 6 has connected to all of these routers (Verizon FiOS router, Archer C9, Belkin, etc) and paired with all of these Bluetooth devices (Motorola Bluetooth headset, Bose SoundLink Mini, Toyota Prius, etc).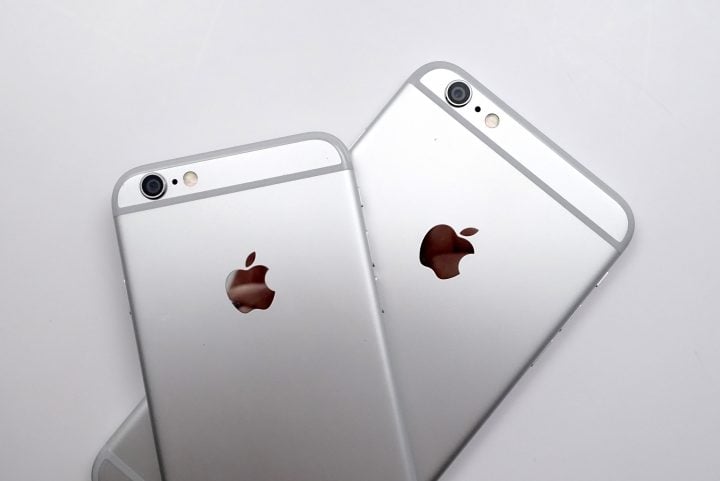 Download and upload speeds are normal and I've been able to play music and take phone calls with these Bluetooth devices.
As for AT&T's network, it's still working fine in the areas that I frequent most. LTE and 4G are both working fine. So is GPS for that matter.
iOS 9 Problems
There are iOS 9.0.1 problems affecting iPhone 6 devices. Apple's discussion forums are filled with complaints. During my time with iOS 9.0.1 on the iPhone 6, I've only run into one noticeable bug. Unfortunately, it's an extremely annoying one.
For some reason, my iPhone 6 will occasionally lock up. I can no longer use swipes or gestures making it impossible to access apps, folders, or turn the phone off. It has happened three times since Thursday and it's starting to drive me nuts.
There is a fix, you have to reboot the phone using the home and power buttons, but it's still been frustrating to deal with.
Other than that, I haven't noticed anything big. Smaller bugs could be lurking about but none of them have impacted my daily routine, at least not yet.
If you are dealing with iOS 9.0.1 problems, consult our list of fixes for help. That's the first place I'll turn if I run into any future problems with iOS 9.0.1.
UI Speed
Random lockups aside, iOS 9.0.1 is extremely fast on the iPhone 6. Animations and transitions are fluid and I haven't seen any random lag take hold of my device. The iPhone 6's hardware can handle the iOS 9 update.
Should You Install the iOS 9.0.1 Update?
Everyone's situation is a little bit different but I'll say this.
If you are affected by any of these issues on iOS 9.0, iOS 9.0.1 is probably worth a download right now because the update squashes these problems, hopefully for good.
If you care about protecting your iPhone 6 from potential exploits, iOS 9.0.1 might be worth a download because it comes with several patches.
If you don't care about those or security patches, and you're having a good experience on iOS 9.0, you can think about waiting. Apple's next big update is iOS 9.1 and it should only be a month or so away from release.
I've run into a few problems with iOS 9.0.1 but nothing that's making me regret my move to it or the iOS 9 update as a whole. I still think iOS 9's positives outweigh the potential for problems but if you're concerned, hold out for iOS 9.1. We're hearing that it could bring nice performance improvements.
iOS 9 Update: 5 Things That Need Your Attention
Keep an Eye on the iOS 9 Downgrade
The first thing that should be on your radar is the iOS 9 downgrade. And the reason it should be on your radar is because Apple could stop signing off on the iOS 8.4.1 update and iOS 9.0 update at any time.
Apple is still signing off on the iOS 8.4.1 and iOS 9.0 updates which means that you can downgrade from iOS 9.0.1 to iOS 9.0 or iOS 8.4.1. If you're still on iOS 9.0, you can downgrade back to iOS 8.4.1 if you're experiencing problems.
While it would be nice if Apple left the downgrade loophole open forever, that won't happen. The company typically closes up shop after a week or two. And now that we're two weeks removed from the iOS 9.0 release, it could shut these downgrades down at any time.
So, if you're not happy with iOS 9.0.1 or iOS 9.0 and you think you'd be happier on an older version of iOS, you'll want to look into the downgrade process sooner rather than later. We could see Apple plug up the downgrade this week.
You can keep an eye on Apple and the signing process over at IPSW.

As an Amazon Associate I earn from qualifying purchases.