Snapdragon S4, NFC Specs Confirmed for LG Cayenne 4G LTE for Sprint
After several leaks of the unannounced LG Cayenne Android smartphone for Sprint's 4G LTE network, the device's internal specs were confirmed in a recent leak. The LG Cayenne is widely believed to be a variant of the LG Viper 4G LTE, but with a landscape oriented sliding hardware keyboard.
A leaked screenshot of the LG-made phone, which bears the model number LG LS860 and goes by the codename Cayenne, confirms that the device will be powered by a dual-core Snapdragon S4 CPU. Additionally, the device will have NFC and will probably come with Google Wallet pre-installed. It will have a 1700 mAh battery, a 5-megapixel rear-facing camera, and a spacious 5-row QWERTY keyboard that slides out in landscape orientation.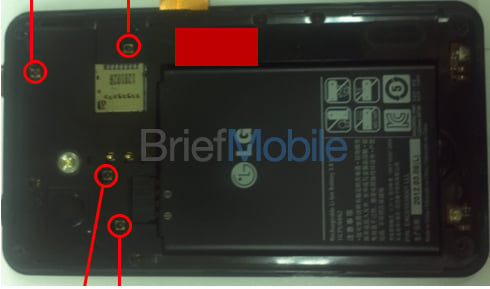 Brief Mobile had also confirmed that the phone will also have a front-facing camera, 1 GB RAM, and 8 GB internal storage. The device will feature a 4-inch WVGA IPS display and is reported to be coming in the third quarter of this year.
Though the WVGA resolution would slot the Cayenne in as a mid-range device, it is one of the few Android smartphones still shipping with a QWERTY keyboard and may be a nice upgrade for users who are currently enjoying the Sprint Samsung Epic 4G. Since the original Epic 4G was released on Sprint's WiMax network, the carrier has not offered a successor with a keyboard and heavy messaging users will likely find that the Cayenne may fulfill their needs. The device does have a capable processor and really the only thing that's holding the Cayenne back for power users would be a higher resolution display.
LG also is rumored to bring a higher end phone to Sprint's LTE network in the form of the rumored LG Eclipse.

This article may contain affiliate links. Click here for more details.