What Social Networks Know About You
Privacy and security are big topics these days. With governments, social networks, and websites all collecting as much data about each of us as they can it is enough to make the ultra-paranoid not look quite so crazy. Data collection on consumers has been going on for quite some time. When I recently moved from Virginia to Chicago only two days after opening a new bank account I began receiving junk mail that could only have come from that bank selling our data. It was the first new account we opened. But in today's climate privacy and the data about ourselves we sprinkle around as we go through life is becoming a bigger conversation around family holiday tables than it used to be.
Technology has made the collection and marketing of user data easier than ever. But there's a corollary  to that. It also makes it easier for users to know what is being collected. The New Yorker has put together and interesting interactive info graphic that allows you to see the type of data various social networks are collecting. This info graphic isn't  about you specifically, it is about those networks and how they categorize user experiences and information. Or another way of putting it, this is how these networks view you. They include: Facebook, Google +, YouTube, Tumbler, LinkedIn, Instagram, Twitter, and Tumblr.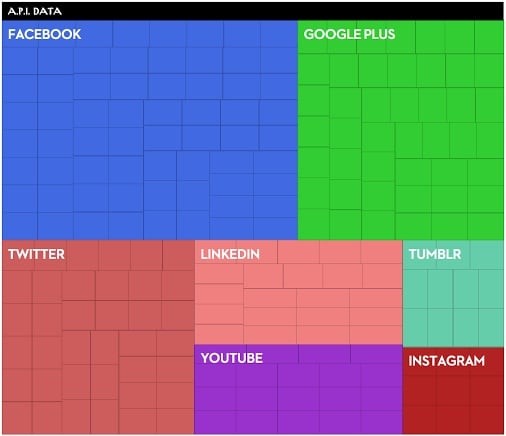 Here's how the info graphic works. First you need to go to the New Yorker site at this link. Click on an area and you'll see the categories of data that network collects about you. Click on the black bar at the top of the Info Graphic to return to the main view. Just by viewing the Info Graphic you can see that Facebook is collecting data from a larger group of categories than the other networks, but then Facebook as a larger list of services and applications that it offers and ties into than the others do.
The article in the New Yorker points out that how you configure your privacy settings determines what data networks like Facebook and Twitter can share with other applications. Not all of it is shared via an API. It is interesting and informative to know what kind of data networks might be collecting and able to pass on to their customers.

As an Amazon Associate I earn from qualifying purchases.