Sony Android 8.0 Oreo Update Details
The first of many Sony Android 8.0 Oreo updates are finally here for some users. Google released Oreo way back in August, and then Android 8.1 in December of 2017, and all phone owners are slowly getting it. And while Sony is one of the fastest, not all phones have Android Oreo yet. Here's everything we know so far and what to expect from the Sony Android 8.0 update.
Surprisingly, Sony was the first manufacturer other than Google to release Oreo, starting with the Xperia ZX Premium. Delivering improved performance, new features, and bug fixes. Now, the Xperia X and Compact are up next. Then, expect multiple updates throughout early 2018.
Read: Everything That's New in Android 8.0 Oreo
Android 8.0 Oreo is loaded with new features, revamped notifications, better battery management, and picture-in-picture support. All of which is coming to Sony smartphones. During the Oreo announcement, Google confirmed multiple partners were already working on updates and Sony is one of them.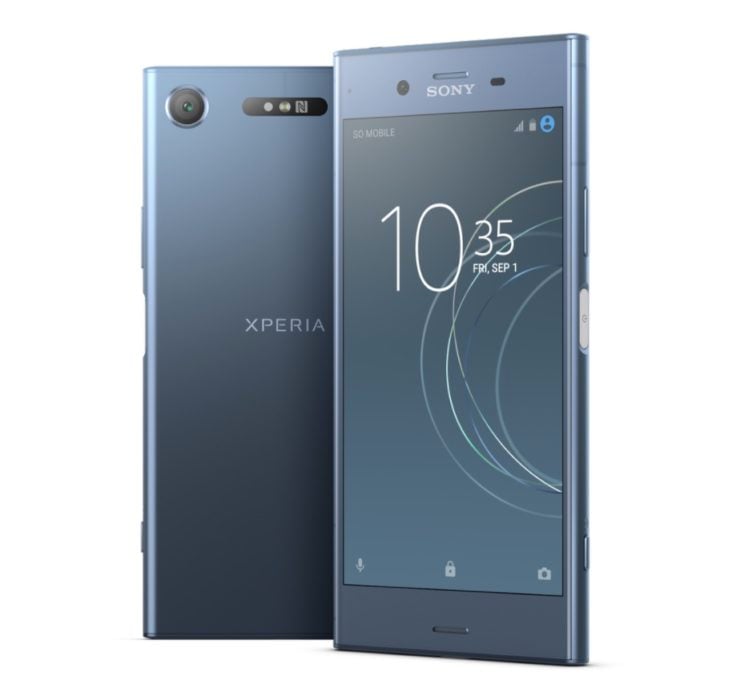 Popular smartphones from all major manufacturers will get a free update to Android 8.0 Oreo in the coming months if they didn't get it already. First Google updated its own devices, then manufacturers started beta testing phases. Most of those have ended, but updates are still arriving at an incredibly slow pace. Right now, Sony is ahead of almost every other manufacturer in terms of updates. Additionally, Sony already released two phones running Oreo out of the box, the ZX1 Compact, and the Xperia XA1 Plus at the end of 2017.
Sony Android 8.0 Oreo Updates
While it's great that Sony already released a few phones running Google's latest software update, that doesn't help current owners. Those with the original Xperia X lineup, Xperia XZ Premium, and Xperia XA devices are wondering when they'll get the tasty treat and software update. Well, we have good news. It's available the first week of February for many of you.
Thankfully, earlier this year Sony unveiled a full update roadmap. Here is the Sony Android 8.0 Oreo update list, and more might get added at a later date. The company confirmed updates for these devices:
Xperia X
Xperia X Performance
Xperia XZ
Xperia X Compact
Xperia XZ Premium
Xperia XZs
Xperia XA1
Xperia XA1 Ultra
Xperia Touch and Xperia XA1 Plus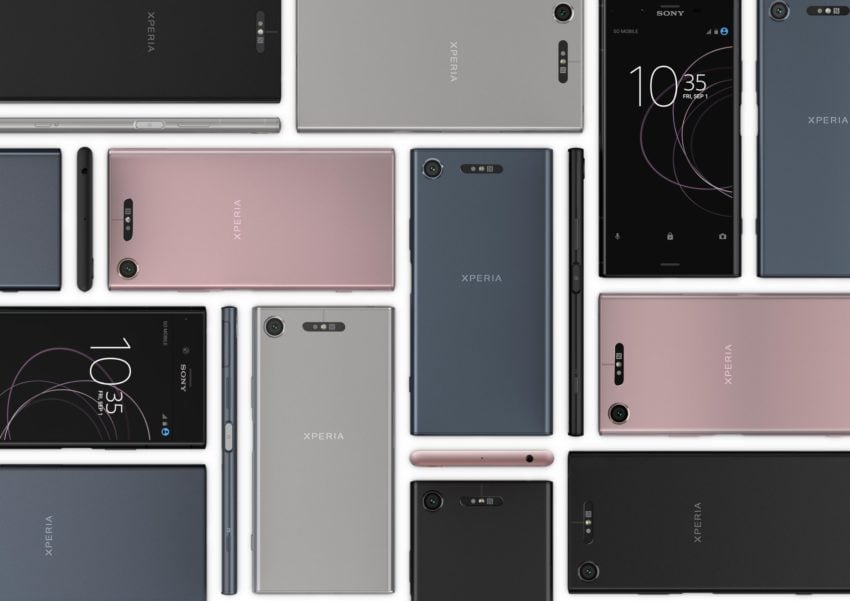 As you can see above, Sony has a long list of devices that will receive Android 8.0 Oreo sooner than later. That lineup includes premium flagship smartphones, budget devices, and everything else the company has to offer. Including the Touch, Sony's Android-powered projector. This is an encouraging sign for owners, knowing that any Sony device will get support.
However, every device in Sony's Android 8.0 Oreo update roadmap is around 14 months old, or newer. If you're still using a device that's almost two years old, or older, it's not on the list. So while we're glad to see a wide range of phones getting an update, devices more than a year old are right on the edge of losing support.
That said, we've seen Sony Android 8.0 Oreo updates hit for the ZX, ZX Premium, Xperia X, and Xperia X Compact. More will arrive soon, and we'll update once we know more. If you have the X, head to settings > about phone > check for updates to get it now.
Sony Android 8.0 Oreo Update Timeframe
As we said earlier, multiple Sony phones already received Android 8.0 Oreo. Additionally, the impressive Sony Xperia XZ Premium got Google's software back in October. That's month faster than any other Android manufacturer. We're in February of 2018, and big phones from companies like LG and Samsung are still on Android 7.0, with Oreo still far away.
So, what about everyone else with other phones and devices? The company has become one of Google's best partners in terms of software updates. They were first to Nougat with the Xperia X Performance last year, and things are moving quickly again with Oreo.
However, we don't have an exact timeframe for any other Sony devices at this time. It's a promising sign to see some rolling out already, but nothing else arrived throughout the end of 2017. We expected updates in November and December, but that didn't happen.
At the end of the day, expect an update to Android 8.0 Oreo on your Sony device within the next 1-2 months, and maybe sooner. If the company shares a full timeline, we'll update this information. Either way, updates will arrive during the first half of 2018, and hopefully most complete before the end of March.
What's New in Android 8.0 Oreo?
There are lots of new Android O features that you can use to do more with your phone and tablet. Users will enjoy bundled notifications that are easier to manage or the new picture-in-picture mode for video. Essentially allowing you to watch a video (or video chat) while doing other things on the phone at the same time. There are changes to the icons, an easy text selection tool, and auto-fill in apps like Google Chrome. Not to mention faster performance and big changes to make your battery last longer.
Here is a detailed list explaining some of the many new features. Basically, expect a faster, smarter, better and smooth experience throughout.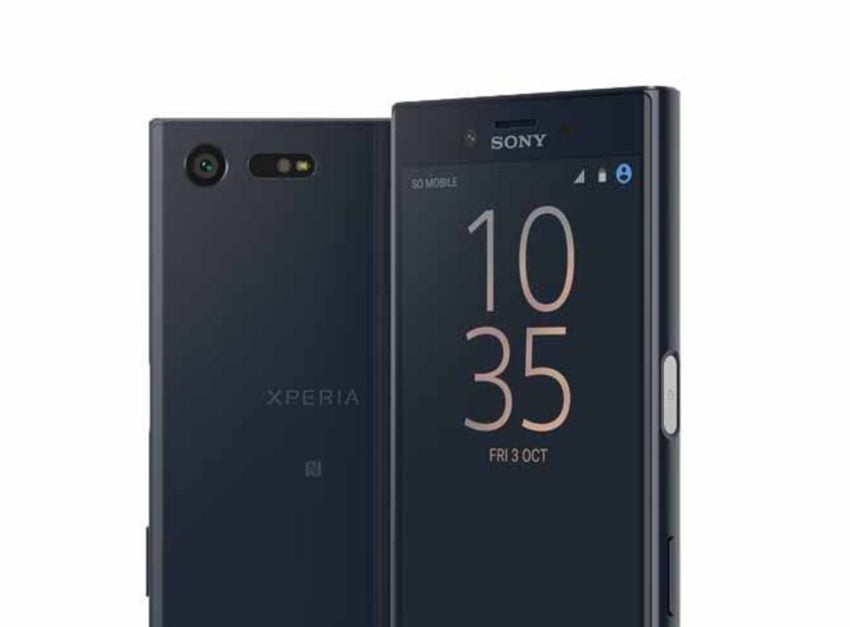 Additionally, Sony themselves added a lot to this software update. You'll get all the new features and changes from Google, then enhancements and bug fixes from Sony. The one with the most excitement is the Sony 3D Creator tool — the companies acclaimed 3D scanning feature.
You'll also enjoy Predictive Capture for smiles, auto-focus bursts, improved sound-quality, app shortcuts, and better battery management on top of Sony's already great experience. Select features or changes will apply to individual devices based on availability and product support.
Final Thoughts
Right now, Android 8.0 Oreo and even 8.1 updates for most devices are a complete mystery. Some companies like OnePlus, Sony, and HTC were quick to updates, but everyone else is still waiting. Samsung is getting close to releasing Oreo, but they're months behind Sony.
However, Sony wasn't able to deliver as many as we expected in 2017. This means that owners must wait a little longer than expected in 2018 before they get new software on their phone. If you're one of the lucky few with the devices mentioned above, enjoy Android 8.0 Oreo. For everyone else, stay tuned as we'll be learning more soon enough. We're expecting big announcements in February or March, and we'll update this post with any information once it's available.