Sony Ericsson Nozomi Caught on Camera
The Sony Ericsson Nozomi, which had been leaked before as a power-house smartphone, was recently caught on camera showing a large display and a rectangular front form factor along with the device's XPERIA branding. Previously rumored to be coming with Ice Cream Sandwich, the photo shows the device comes with Android Gingerbread on a 720p HD display that measures about 4.3-inch.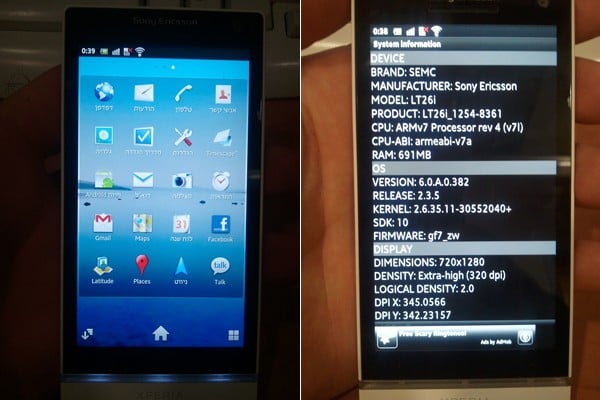 A front-facing camera is visible in the leaked images of the phone, but it's unclear how large of a sensor and megapixel count the rear camera will support. The phone was previously rumored to be packing a 12-megapixel camera along with a dual-core 1.5 GHz processor.
Via: Engadget

As an Amazon Associate I earn from qualifying purchases.