Sony Ericsson Nozomi Photos and Specs Leak Out
There have been a lot of questions regarding the rumored Sony Ericsson Nozomi. What specs will it have on board? When is it coming out? What will it be called when it's released? Is it real? It would appear we have a few answers to a couple of those questions as GSMArena has managed to obtain some shots of the Nozomi in the wild. It also has released some of the phone's supposed specs.
So what you see here is apparently a phone that will be called the Sony Ericsson Arc HD when it's released.
In addition, this is a phone that will apparently rock Android 2.3.5 Gingerbread, and not Android 4.0 Ice Cream Sandwich, come with a dual-core 1.5GHz Scorpion processor and rock a 4.3-inch LCD display with HD resolution (1280 x 720 pixels).
It's also said to sport a 12MP rear camera capable of shooting full HD video, 16GB or 32GB of on board storage space, and 1GB of RAM.
Unfortunately, it appears that it won't have a microSD card slot.
As for a release date and pricing, both are currently unknown. (Although a release date was rumored to be coming in March 2012.) As are the carriers it will be heading to. However, we suspect that it will show up on at least one of the major U.S. carriers when it arrives.
Which one?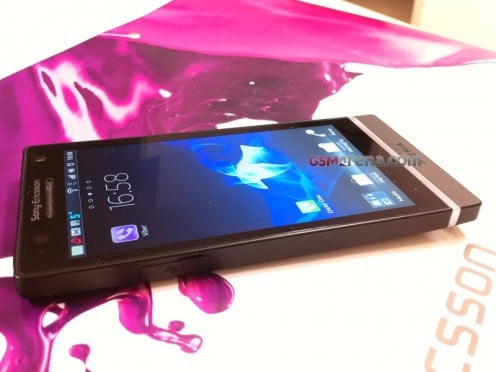 Maybe we'll find out at CES in January.

As an Amazon Associate I earn from qualifying purchases.