Sony Ericsson Nozomi Photos Leak Out Ahead of Launch
Sony Ericsson has been dropping all sorts of teasers ahead of the Consumer Electronics Show which will be kicking off next week and if today's leak is any indication, it's likely going to be the  heavily rumored Sony Ericsson Nozomi that will be making its debut in the pretty lights and hot sands of Las Vegas. ITProPortal has unearthed a plethora of photos of the Nozomi showing off everything from the form factor to some benchmarks.
The phone will apparently be called the Sony Xperia HD and not the Xperia Arc HD which has been a name that has popped up in the past.
In addition, we get confirmation of some the Nozomi's specifications including its HD 720×1280 resolution screen – thus the HD in the name, the Android 2.3.7 Gingerbread operating system that will be on board – sorry, no Android 4.0, a 1.5GHz processor from Qualcomm, 1GB of RAM, 8GB of internal storage, and yes, a whopping 12 mega-pixel rear camera as well.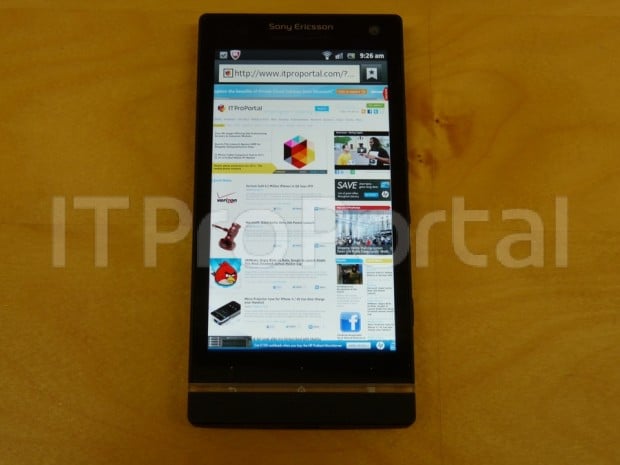 All in all, it's shaping up to be a pretty tasty offering from Sony Ericsson and one that should be pretty appetizing to consumers.
Unfortunately, we still have nothing in regards to the carriers that the Nozomi will be headed. We also have no idea when it might be headed to those unknown carriers.
Luckily, we only have a couple of days before Sony Ericsson takes the wraps off of whatever it's going to be announcing, which, if everything goes according to plan, will be the long-awaited Xperia HD.

As an Amazon Associate I earn from qualifying purchases.