Sony Ericsson PlayStation Phone Pegged for Spring Launch
Japan's Asahi Shimbun newspaper is saying that the long-rumored Sony Ericsson PlayStation Phone will make its big debut in Spring 2011, as reported by Yahoo News. Europe and the U.S. will be among the first markets to see the device launch, followed by other locations. The device of the Android-based smartphone will be based on the PSPgo, a small portable gaming unit that relies on the PlayStation Network and WiFi for downloads.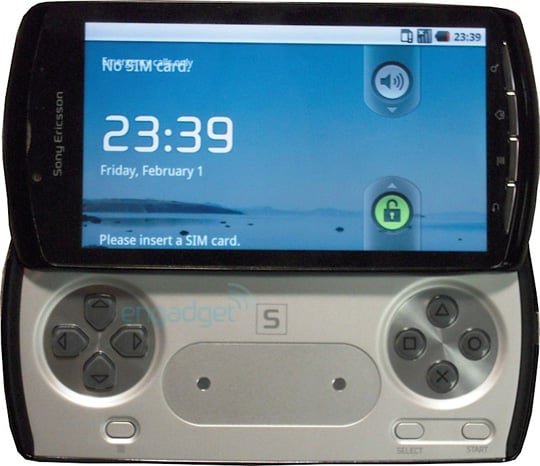 Various videos and images of the device have leaked onto the Internet in recent months, though Sony's PR team is not commenting on unannounced products or rumors.
The device will retain traditional gaming controllers on a slider design. Unlike touchscreen and accelerometer-based games on the iPhone and Android platforms, Sony and Sony Ericsson may be relying on a more traditional game play model with physical controllers  to target more serious gamers rather than the casual games on the iOS App Store. Sony, according to Sony head of gaming business Kaz Hirai, would rely on the Playstation DNA.
The PlayStation Phone may be announced at the Consumer Electronics Show in Las Vegas. The device is rumored to be named the XPERIA Play when launched.