Sony Ericsson Purging Ericsson From Its Name
The split, which was previously rumored, is now formal and official, giving Sony complete control over Sony Ericsson and moving its smartphone division in-house. In a recent announcement, Ericsson says that it will be selling its 50% stake in the joint venture to partner Sony for $1.47 billion. The deal still has to undergo regulatory approval, but Sony and Ericsson say that the boards of both firms have approved the split.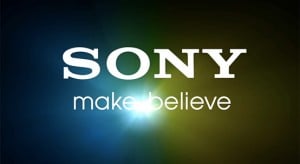 'Sony will acquire Ericsson's 50 per cent stake in Sony Ericsson,' says Ericsson, 'making the mobile handset business a wholly-owned subsidiary of Sony.'
The resulting figures comes from Sony Ericsson's valuation at $3 billion, which is much less than the $12 billion that Google had paid to acquire Motorola Mobility. In addition to forking over $1.47 billion to Ericsson, Sony will also benefit from gaining access to a large patent portfolio, including five key wireless phone patents. Sony Ericsson accounts for 11 percent of all Android smartphone sales.
The move will also see more integration between Sony's other products and brands into Sony's smartphones. It was speculated before that the delay of bringing the XPERIA Play–the outfit's first PlayStation phone–to market is because of disagreements in brand ownership in how to handle Sony's PlayStation asset. However, in recent years, we've begun to see Sony Ericsson adopt a lot of Sony technologies in its high-end XPERIA Android phones, including Bravia Mobile Engine, camera sensors, and more.
The Sony Ericsson split is expected to be complete in January 2012.

As an Amazon Associate I earn from qualifying purchases.