Sony Ericsson XPERIA Neo a Low-Cost Alternative to the Arc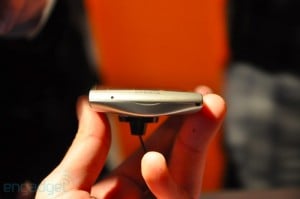 It looks like in addition to launching the XPERIA Play at Mobile World Congress, Sony Ericsson is also launching a slate-based handset by the name of the XPERIA Neo. The Android 2.3 Gingerbread smartphone is said to be a low-cost alternative to the high-end XPERIA Arc, which debuted at the beginning of the year at the Consumer Electronics Show.
Engadget went hands-on with the device at the trade show. According to the blog, the device has an 8.1-megapixel camera and the same Bravia Engine that powers the display. They also said that the device felt a little laggy and there was an "abundance of plastic on show" when describing the XPERIA Neo's build.
Video courtesy of MobileBurn.

As an Amazon Associate I earn from qualifying purchases.