Sony Mobile Abandons Keyboards on Smartphones
Hoping for a new Sony Xperia smartphone with a slide out keyboard similar to older Xperia Pro or Mini Pro models in the past when Sony Mobile Communications was known as Sony Ericsson? You're out of luck as the new Sony Mobile has no intentions of releasing a new Xperia Android smartphone with a hardware keyboard of any kind.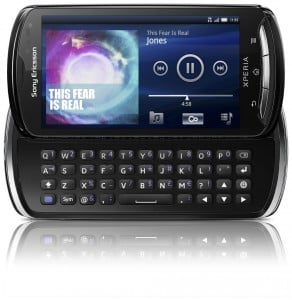 Sony cites market trends and consumer demands as the reason for abandoning this form factor according to a report on the Xperia Blog. Consumers, according to Sony UK's John Cooper on Facebook, prefer smartphones with larger displays and thinner designs:
"The market seems to prefer large touch screens to keyboards at the moment so unfortunately we don't have any current plans to release an Xperia with a keyboard."
Sony isn't the first Android smartphone manufacturer to eschew keyboards from its lineup. HTC, which had released numerous models of Windows Mobile and Android smartphones with hardware slide out keyboards in the past, had earlier this year made the same proclamation.
News of Sony ditching smartphone keyboards comes just when Sprint announced the Motorola Photon Q smartphone, a device that will have a sliding keyboard. Interestingly enough, before the iPhone was released, Apple had at one point contemplated a smartphone design with a keyboard. However, the iPhone was released in slate form and revolutionized the way consumers interacted with their mobile device thanks to capacitive touchscreen technologies, intelligent and adaptive on-screen keyboards, and autocorrection.

As an Amazon Associate I earn from qualifying purchases.