Sony Nypon Rumored to be Named XPERIA P
The previously leaked Sony Nypon smartphone is now speculated to adopt the XPERIA P brand when the phone gets announced, probably at Mobile World Congress in February. The phone was leaked at around the same time that we've seen the recent Sony Kumquat leaks, which is now said to be launching as the XPERIA U.
The Sony Nypon, or XPERIA P, will be a mid-range smartphone for Sony. The device will come with a qHD resolution screen, as opposed to a 720p HD display as found on the flagship XPERIA S smartphone that was launched earlier in January at CES, and will be powered by a 1 GHz CPU.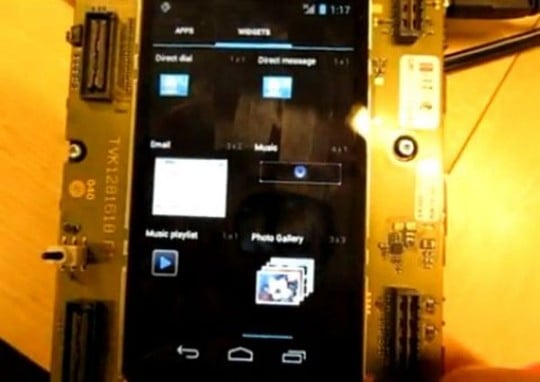 One photo shows the XPERIA P running Android 4.0 Ice Cream Sandwich, though it's uncertain if the XPERIA P will ship out of the box with Android 4.0. Given that it appears that Android 4.0 is on Sony's mind, if the device does ship with an older version of the OS, there is a good chance that it will be upgradeable in the future.
Like Samsung, Sony is adopting the 'S' moniker as the flagship. We'll have to figure out later how all the other letters of the alphabet fit in.
Via: Android Community

As an Amazon Associate I earn from qualifying purchases.