Sprint Galaxy Nexus Jelly Bean Update Remains in the Shadows
While Verizon Galaxy Nexus owners got treated to a nice Jelly Bean update leak earlier this week, the Sprint Galaxy Nexus is still without any trace of its Android 4.1 update as we move into September.
Most of the attention thus far has been given to the older of the two Galaxy Nexus smartphones which, of course, is the Verizon Galaxy Nexus, a device that originally launched with Android 4.0 Ice Cream Sandwich back in December of 2011.
The Sprint Galaxy Nexus launched in April of this year by comparison.
Read: Verizon Galaxy Nexus Jelly Bean Update Leak Now Easier to Install.
However, just because the device launched four months later doesn't mean that it wasn't included in Google's initial announcement for the Jelly Bean roll out. It was, right alongside the Verizon Galaxy Nexus and Nexus S, a variant of which Sprint carries called the Nexus S 4G.
The Nexus S 4G has yet to receive its Jelly Bean update either and unfortunately, like the Sprint Galaxy Nexus, it has yet to see any sort of Android 4.1 update leak out either.
So while it's clear that Verizon is testing out Jelly Bean on its Galaxy Nexus, Sprint owners of both the Galaxy Nexus and Nexus S 4G are completely in the dark and without any sort of software, test build or not, to try pre-roll out.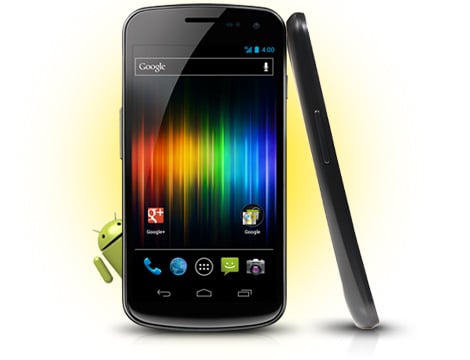 While much of the blame for slow Android updates goes to Verizon, Sprint is not quick to release major upgrades either.
With the Samsung Galaxy S II Android 4.0 Ice Cream Sandwich update, Sprint lagged way behind T-Mobile and AT&T in getting its device updated to ICS. And unfortunately, like Verizon, Sprint also has a habit of keeping its Android development progress under wraps which leaves major Android updates, like the ones for the Galaxy Nexus and Nexus S 4G, in the shadows.
Read: 7 Exciting Jelly Bean Features (Video).
Hopefully, Verizon put a bit of pressure on Sprint with the leaked Galaxy Nexus Jelly Bean test build and hopefully, the Sprint Galaxy Nexus gets its own leak in the coming days.
It would go a long way with owners, of this we have little doubt.

As an Amazon Associate I earn from qualifying purchases.