Sprint Targets Students With Entry Level Kyocera Milano Android Smartphone
Just in time for back to school, Sprint had just announced the Kyocera Milano, which is an inexpensive Android smartphone with a sliding keyboard for messaging. The Milano will launch on September 9th, alongside the Brio–which is a feature phone–for $50 on contract after a mail-in-rebate.
With a distinctive rounded shape and soft-touch finish, Kyocera Milano has a low profile that makes it easy to hold and slide into a pocket. The phone's slide-out QWERTY keyboard enables accurate tactile input for text messages and emails. Its touchscreen is augmented by Swype®, which provides a faster and easier way to enter text on any screen when used with the device's virtual keyboard. One continuous finger or stylus motion across the screen keyboard is all it takes to enter words using Swype.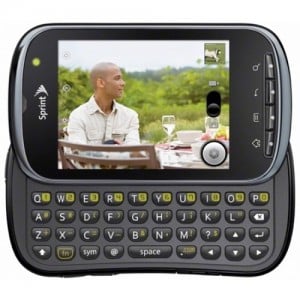 The Milano is essentially a vanilla Android smartphone running the Android 2.3 Gingerbread OS with Sprint ID, allowing students to easily customize and personalize their Android experience with special download packs that bundle ringtones, apps, wallpapers, and widgets.
The handset has a 3.2-megapixel camera, 512 MB RAM, included 2 GB microSD card, and WiFi mobile hotspot capabilities with an optional hotspot tethering plan. The device has a 3-inch QVGA low resolution display to keep costs down, Bluetooth, WiFi, GPS, accelerometer, proximity sensor, ambient light sensor, and digital compass.