Star Wars Battlefront DLC: 5 Reasons to Get Excited
In January, EA and DICE confirmed Star Wars Battlefront DLC release plans for Xbox One, PS4 and PC and with the first release just over the horizon, there's reason to start getting excited about the upcoming DLC.
Last year, EA and DICE announced that they would be rolling out two kinds of updates to Star Wars Battlefront.
The companies promised free Star Wars Battlefront content with their point updates and they also promised paid Star Wars Battlefront DLC in the form of four expansion packs for the PC, PlayStation 4, and the Xbox One.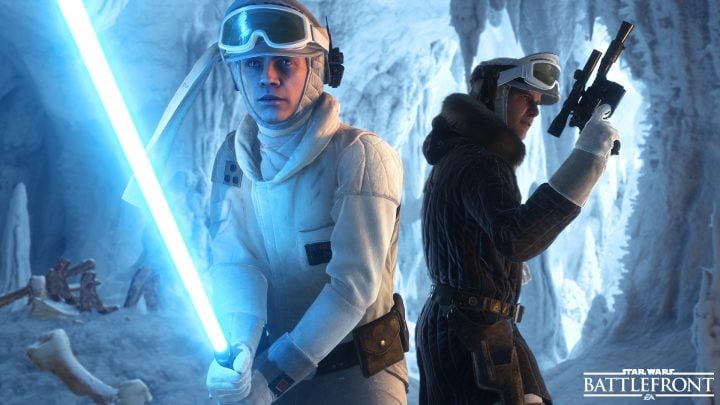 In January, publisher and developer unleashed an avalanche of Star Wars Battlefront DLC details that cover much of 2016 and extend all the way into 2017.
Their first big release took place in January in the form of the Battlefront 1.04 patch. The January Battlefront update brings bug fixes but it also brings new outfits, Private Matches, and more. This is just a taste of what's to come.
I bought Battlefront when it first came out and I've been playing it for several months now. While the game has been enjoyable, at this point I've found it to be a bit repetitive. And that's why I, like many others, am excited about the upcoming Battlefront DLC.
While we wait, I want to highlight the features and details that I'm most excited about.
The Death Star
EA and DICE will be releasing four paid expansion packs for Star Wars Battlefront. The first will be Outer Rim, a DLC that focuses on the planet Sullust and Jabba's Palace in Tatooine. After that, it's Bespin, which will focus on Cloud City (and probably include Lando).
After that comes The Death Star DLC. The Death Star DLC arrives this Fall and that's all I really need to say about that.
The Death Star is one of the iconic locations in Star Wars and it should provide intense close quarters combat that's perfect for Heroes vs. Villains and Cargo.
EA is saying that it's not going to be releasing space battles in Battlefront but I'm still holding out hope for a Fighter Squadron type game mode that takes us outside the massive space station.
Remember, the company also said that it wouldn't have a Death Star map so anything is possible at this point. Space battles or not, I'm excited.

This article may contain affiliate links. Click here for more details.