March Star Wars Battlefront Update: What's New in 1.06
If you want to play the Star Wars Battlefront Outer Rim DLC, you'll need to install a huge update. Here is everything you need to know about the Outer Rim Star Wars Battlefront update, and subsequent hotfixes, that rolled out to Xbox One, PS4 and PC in March.
In January, EA and DICE outlined their roadmap for 2016 and beyond. The companies confirmed four paid Star Wars Battlefront DLC expansion packs and they also confirmed a trio of free updates for all Battlefront players.
The first update rolled out in January bringing new outfits, maps, and more to Xbox One, PS4, and PC. In late February, the companies pushed out another update with an array of fixes, improvements to Turning Point, and more.
The companies also promised a March Star Wars Battlefront update. That update arrived several weeks ago though it wasn't the only March Battlefront update EA DICE rolled out to Xbox One, PS4 and PC users.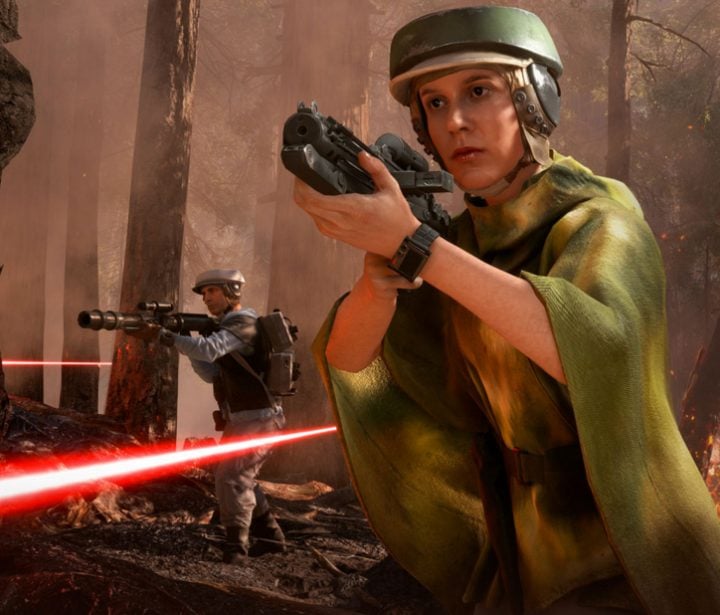 EA DICE recently rolled out a second free March update and it's required to use the Outer Rim DLC. The developer's also rolled out two additional hotfixes aimed at fixing some of the issues that popped up after its release.
This roundup looks at this new 8GB March Star Wars Battlefront update on Xbox One, PlayStation 4, and PC.
It also looks at the patches EA DICE has rolled out to address problems and some of the problems that await Outer Rim gamers who download the content on April 5th.
March Battlefront Update Size
The latest Star Wars Battlefront update is absolutely massive.
EA DICE is requiring this update for all players, not just Season Pass owners which means that you need 8GB of free space available if you want to play the Outer Rim DLC. Here's why:
"For all other players, downloading this content will allow you to enjoy all of the free content we are making available for all players, while also making sure that your experience playing with Season Pass owners remains smooth."
So if you have a console that's filled up to the brim with content, now would be a good time to delete some files.
And if you're using a slow connection, now would be a great time to plug in an ethernet cord into your system of choice.