Star Wars Battlefront Problems: 5 Things to Know (2016)
The January Star Wars Battlefront update, also known as the 1.04 patch, is now available for Xbox One, PS4 and PC. The update tackles some of the game's most annoying problems but it also brings some problems of its own.
EA and DICE have promised regular updates for Star Wars Battlefront and the company's recently made good on that promise.
A brand new Star Wars Battlefront patch is available for PS4, Xbox One and PC and it brings new features, tweaks and bug fixes to all three platforms.
As we push away from the release of the January Star Wars Battlefront update, we're starting to get feedback about its quality. While some gamers are excited that EA and DICE finally nerfed overpowered weapons and Boba Fett, others are having problems with the latest release.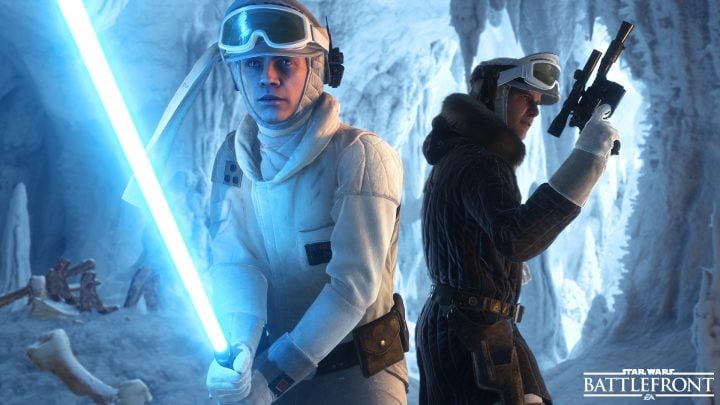 This roundup takes a look at these January Battlefront update problems, offers some potential fixes and looks at what's next for the game and those who are experiencing problems after installing the 1.04 patch on PS4, PC or Xbox One.
Playing the Objective Trophy Problem
The January Star Wars Battlefront update arrived with a number of bug fixes on board. Here is the list from the official change log:
Stun inducing attacks now properly trigger stun animation loop
Fixing an issue where melee'ing at nothing completly stopped your movement
After the transition from the AT-AT the user screen could remain black, this is now fixed
Several instances of rocks that players could get stuck on have been fixed
Speederbike – Inconsistence between the range when you see the prompt button and when you could actually use the vehicle
Survival weapons behaved differently than MP, now brought in-line
Jakku – Invisible collision located on the landed Rebel transport ship
Users with the most kills will now not be prevented from get the Trophy / Achievement "Playing the objective" in Blast
We highlighted the last one for two reasons. One, it's a problem that's been bothering Battlefront gamers for several months and two, it's apparently not fixed in 1.04.
According to numerous gamers on EA's forums, the Playing the Objective/Blast Trophy issue persists in the latest patch for the game.
@aaront301 We're currently aware of the Blast trophy and looking into it. We'll notify the team of the other one you're having trouble with.

— EAStarWars (@EAStarWars) January 28, 2016
EA says that it's aware of the problem and that the team is looking into the issue behind the scenes. It's clear that the January update failed to bring a permanent fix for the problem and we expect EA and DICE to update gamers with new information soon.
Other January Battlefront Update Problems
The Trophy issues aren't the only problems with the new January Battlefront update. Gamers are reporting a number of other problems with the latest patch.
@Euden @EAStarWars I am investigating. It will be fixed.

— Dennis Brännvall (@DICE_FireWall) January 27, 2016
Early January Battlefront problems include an A-Wing hit box problem (that DICE says it's looking into), a problem with the "All right, I'll give it a try" trophy, mouse problems, issues with weapon balance, blaster pistol hit detection problems, an odd sprinting bug, various issues with sound, Star Card problems, and more.
Add these to the list of issues that EA and DICE are currently tracking across the PlayStation 4, Xbox One and PC.
EA and DICE have addressed these lingering issues in a statement made on EA's Star Wars Battlefront forums. Here is that statement:
We're aware that some of you within the community do not agree with some of the balance changes, and I am working with our team to provide more insight in the coming week around those changes. We are also aware that some of the bug fixes outlined seem to have not resolved some reported issues (looking at you 'Playing the Objective'). I am looking into these reports and again will follow up as soon as I have details to share.
The companies have also acknowledged lingering issues with the A-Wing fighter. The company is looking for feedback about those issues and hopes to have fixes in place later this month.
How to Report Battlefront Problems
When and if you run into a problem with the January Star Wars Battlefront update, you should report it to EA and DICE so that they can fix it in a future update. Here's what you need to do.
The EA Star Wars Twitter account is a great place to start. The account is helping users find solutions and it appears to be passing along feedback to the team working on software upgrades behind the scenes.
You'll also want to report your issue on EA's Technical Support forums so that DICE's engineers are aware of your issue.
There's a protocol that you'll need to follow so make sure you take a look at this form before you submit your issue.
EA is also asking for feedback regarding the PS4 White Pixel issue that's been plaguing a number of gamers.
If you've run into this issue, the company wants to hear from you.
How to Fix Battlefront Problems
If you do run into a bug or problem before the next Star Wars Battlefront update, you can try fixing it yourself.
We've put together a list of fixes for common Star Wars Battlefront problems and that's a great place to start if you encounter trouble.
If you can't find a fix there, you'll want to check the Technical Support forums for feedback from EA's moderators and other users.
What's Next
If you can't find a fix for your issue, you're stuck waiting for the next update to arrive. Fortunately, we now have a timeline from EA and DICE.
The companies plan to release their next big update sometime in February. The February Star Wars Battlefront update will bring new features but we expect it to bring bug fixes as well.
A specific release date hasn't been confirmed and we don't expect EA and DICE to reveal the official details until just before the release.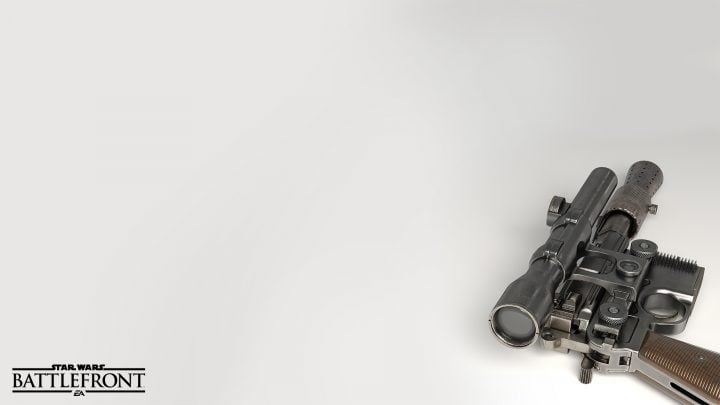 After that, the companies will push a free March update that will bring new features and hopefully, some additional bug fixes.
We could see smaller updates arrive in between but these are the two that the companies made official earlier this week.
Star Wars Battlefront DLC: 5 Reasons to Get Excited
The Death Star
EA and DICE will be releasing four paid expansion packs for Star Wars Battlefront. The first will be Outer Rim, a DLC that focuses on the planet Sullust and Jabba's Palace in Tatooine. After that, it's Bespin, which will focus on Cloud City (and probably include Lando).
After that comes The Death Star DLC. The Death Star DLC arrives this Fall and that's all I really need to say about that.
The Death Star is one of the iconic locations in Star Wars and it should provide intense close quarters combat that's perfect for Heroes vs. Villains and Cargo.
EA is saying that it's not going to be releasing space battles in Battlefront but I'm still holding out hope for a Fighter Squadron type game mode that takes us outside the massive space station.
Remember, the company also said that it wouldn't have a Death Star map so anything is possible at this point. Space battles or not, I'm excited.

This article may contain affiliate links. Click here for more details.