Starfield Direct: What to Expect
Bethesda's Starfield Direct event is mere hours away and today we want to outline some of the things we expect the company during the show.
Starfield Direct is set to take place immediately after Microsoft's Xbox Games Showcase ends. We expect the livestream to kick off in and around 12PM Pacific.
The company plans to go into more detail about its upcoming space RPG which is extremely exciting if you're interested in playing the game on your Xbox Series X, Xbox Series S, or Windows PC.
We've been getting quite a few questions about the event and what we'll see on stage, so today we want to highlight what you can expect from Bethesda's show.
Some of these points will be obvious, particularly to those of you who have been following the game closely, but we want to help set the stage.
Starfield Gameplay
Much like Apple uses events to sell you on buying a new iPhone, Bethesda will use this event to convince you to buy a copy of Starfield. And that means it's going to take a deep dive into Starfield's gameplay.
We already know quite a bit about Starfield's features, but you can expect a much deeper dive into the game's core elements during Starfield Direct.
You can expect Bethesda to talk about the game's combat, RPG mechanics, weapon systems, exploration (remember it includes over 100 explorable star systems with over 1000 planets), buildable outposts, ship combat, and a whole lot more.
That being said, don't expect the company to outline everything about the game. It will keep a lid on some important items like the game's storyline.
So, if you aren't sold on Starfield just yet, we recommend tuning into the live stream or watching the replay when you can find the time.
Starfield Pre-Orders Should Go Live
You can expect Starfield pre-orders to go live shortly after the conclusion of Starfield Direct.
The company will almost certainly touch on the game's various editions, rumors suggest there will be at least three versions of the game available before launch, and we expect retailers to start taking orders on Sunday. If not Sunday, sometime next week.
As a reminder, the Starfield release date is set for September 6th.
Starfield DLC & Mods Info
In addition to gameplay, we expect Bethesda to outline its plans for Starfield DLC and mods. We may not get a ton of information about them during the show, but we'd be surprised if they were left out of the announcements.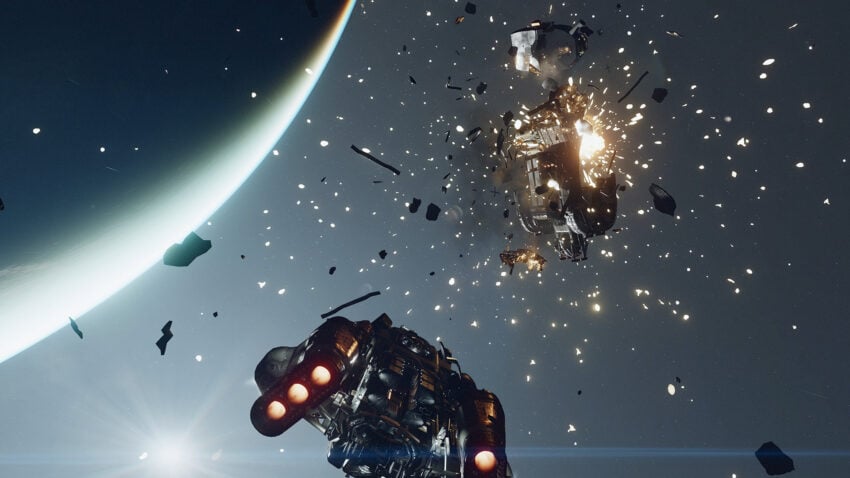 Bethesda crafts its games to last for years and downloadable content and mods are a big reason why they're able to have the shelf life that they do.
The company's confirmed plans to release Starfield DLC. It has also confirmed mod support. Look for additional information about its plans to emerge on Sunday.
Starfield Controller & Headset
In addition to the game itself going on sale, we expect to see a Starfield-branded controller and headset arrive at various retailers as well.
Microsoft is reportedly planning to release a Starfield Limited Edition Xbox Controller ($79.99) and a Starfield Limited Edition Xbox Headset ($124.99) shortly after the conclusion of Starfield Direct.
We don't know if their release date will land ahead of Starfield or if it will coincide with the game's arrival in September. We should find out for sure this weekend.

As an Amazon Associate I earn from qualifying purchases.