SwiftKey Launches New VIP Beta, Free Invites Today Only [Android]
Swiftkey may be the best Android keyboard out there, so when the creators offered up a new beta this morning — and opened up the VIP program to anyone, we had to share it with you. SwiftKey is a keyboard replacement for Android that works on Android phones running Android 2.0 or higher which is a large chunk of devices. By offering easier access to common keys and a spectacular prediction engine SwiftKey allows you to type faster with fewer issues.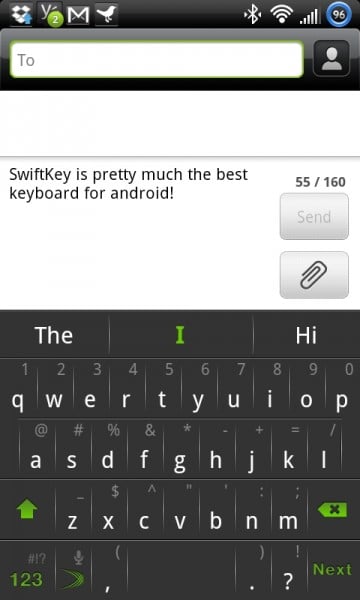 The SwiftKey 2 VIP Beta 2.0.2.8 includes the following fixes;
Redesigned installer process
Redesigned settings menu
SwiftKey shortcut launcher on keyboard
New typing styles: Precise (identical to Classic), Rapid (similar to Rapidfire)
(Note: you can reproduce "Manual" with "Space will always insert a space" in advanced)
Text handling improvements (fixed doubledouble bug, etc. + general stability improvements)
Improved dark theme
The new installer is really nice and walks you through the process, including linking up with your social networks or Gmail account to learn how you type (optional).
Normally, the VIP beta is limited to a few select users, but SwiftKey is opening things up today only and allowing anyone to get in on the SwiftKey VIP Beta with the code – #swiftkeyFRIDAY. To try out the latest version of SwiftKey, sign up for the VIP Program and then download the apk file to your phone.
Via Android Central