Swype Beta Incorporates Dragon Dictation And Provides Better Accuracy
Happy users of the Swype keyboard for Android may be getting a new version of the popular app soon. The popular trace-to-type keyboard — pre-loaded on many smartphones — just launched a new beta that includes two major upgrades.
The first is Dragon voice dictation by Nuance, the company behind Dragon Naturally Speaking and the speech recognition engine at the heart of Siri (allegedly). Right now Swype uses Android's built-in voice recognition capabilities, but that's about to change.
From the demo video below it doesn't look like Swype can transcribe individual words as you speak the way Android does in Ice Cream Sandwich. Plus, according to MobileCrunch's Greg Kumparak, the app doesn't give you a choice of which dictation you want to use.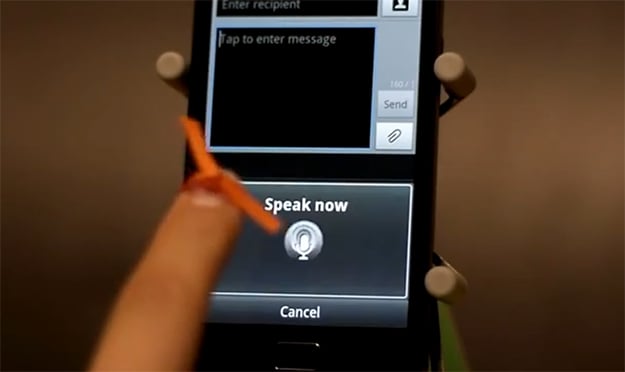 Since this new Swype is technically in beta that could change. Or the team may already be hard at work on the dictation engine to make it match Google's offering right now. They might not be too worried at that moment since it always takes some time for new Android versions to become dominant, so not everyone will have that feature to miss, anyway.
The other new feature is "advance language modeling" to provide better accuracy in guessing what word you mean to type. It sounds very similar to the idea behind SwiftKey X — Swype will track what you've typed into it previously then deliver the more likely word when there are multiple likely possibilities. Unlike SwiftKey, Swype will probably not offer up next word predictions.
The newest version also features the ability to download new languages right from within the utilities. There are now over 50 supported languages.
Users who self-installed Swype and are a part of the company's beta program can install the latest version right now. However, if Swpye came pre-installed on your phone, don't bother. The update won't work for you. It's not clear how or when this update will be rolled out to those customers.

As an Amazon Associate I earn from qualifying purchases.