T-Mobile Admits G2x Has Issues, Promises Fix
Yesterday, stock of the T-Mobile G2x vanished at T-Mobile. Rumor had it, T-Mobile had pulled it off shelves due to quality issues. Well, according to T-Mobile, the phone is actually out of stock due to high demand, but there are in fact issues plaguing the G2x that it is working on fixing.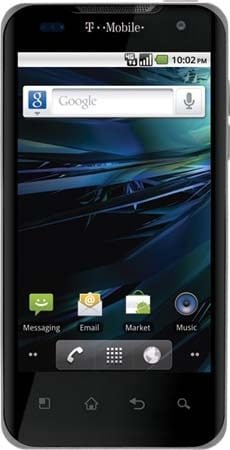 In a statement made to PCMag, T-Mobile admitted to the problems that are making G2x owners lose sleep at night saying that the company is working with LG on some fixes for what appears to be a problem with its software:
The T-Mobile G2x with Google has been a highly popular device with both customers and employees since its launch last month, and high demand has resulted in inventory constraints, which we are working with LG to address.

Customer satisfaction for the G2x has been high. As with any new device, a small percentage of customers have commented about possible improvements and we are working with LG to deliver a software update, which we expect to offer some performance enhancements.
So, it looks like T-Mobile and LG are committed to tackling both the random reboot problem and the supply issues. Hopefully that means a fix is on the way for current owners and that those of you wanting to get your hands on one, will be able to do so in a timely fashion.
In the meantime, feel free to vent your frustrations to HTC ThunderBolt owners. We're quite sure they won't mind.

As an Amazon Associate I earn from qualifying purchases.