T-Mobile Announces Samsung Sidekick 4G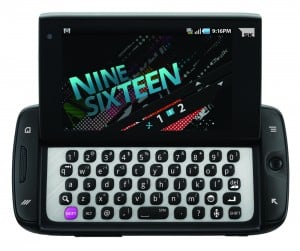 After months of confirmation and speculations, T-Mobile USA finally resurrects the Sidekick brand to announce the Android-powered Samsung-made Sidekick 4G, doing away with proprietary data servers managed by Microsoft through that company's acquisition of Danger, provider of the Danger OS on the original Sidekicks of yore.
The new Samsung-made Sidekick will be powered by Samsung's own 1 GHz single-core Hummingbird processor, a CPU that debuted on the company's Galaxy S smartphones, along with Android 2.2 Froyo. According to T-Mobile, "The T-Mobile Sidekick has long been known for its innovative and distinctive design, and the Sidekick 4G does not disappoint. The 3.5-inch display marks the first Sidekick to feature a touch screen and its sturdy "pop–tilt" hinge reveals the previously acclaimed, five-row QWERTY keyboard that has long been a Sidekick hallmark and the reason behind its status as an exceptional messaging device."
As a messaging-centric device, T-Mobile is also boasting two new texting features called Group Text and Cloud Text. Group Text makes it easy to set up lists to send text messages to while Cloud Text "provides the option to text with friends or groups across platforms, whether from the comfort of their PC's large screen and keyboard, or from their new Sidekick 4G."
The Sidekick 4G includes a front-facing camera for video chat using T-Mobile's preloaded Qik messaging service. The device also connects to Facebook and Twitter via pre-loaded apps.
The Sidekick 4G is expected to be available later this spring in either matte black or pearl magenta. The carrier is urging those who want to learn more to visit https://sidekick.t–mobile.com/

As an Amazon Associate I earn from qualifying purchases.