T-Mobile myTouch 4G Slide Details, Review & Hands-On Video Roundup
The T-Mobile myTouch 4G Slide is a dual-core smartphone and is the carrier's latest addition to its 4G HSPA+ family of devices. Originally known as the HTC Doubleshot, the myTouch 4G Slide is going to appeal to those that want fast data speeds paired with a physical QWERTY keyboard.
Photos and specifications for the myTouch 4G Slide has been periodically leaking out over the past couple of months finally culminating in T-Mobile's official announcement on June 27th. And while we had a pretty good idea of what to expect from the device, the carrier surprised us a little bit with the camera that the carrier is calling the "most advanced camera on any smartphone."
T-Mobile's myTouch 4G Slide has an impressive specification list that certainly puts it up there with the HTC Sensation 4G as a phone to look at when it arrives this summer. That being said, let's have a look at T-Mobile's latest handset.
What is the T-Mobile myTouch 4G Slide?
The myTouch 4G Slide is T-Mobile's latest 4G HSPA+ smartphone and packs some features that will be alluring to not only physical keyboard enthusiasts but photographers as well. First things first though. The myTouch 4G Slide sports a 4.3-inch S-LCD display with 480×800 resolution which is actually on the small side for a flagship Android smartphone.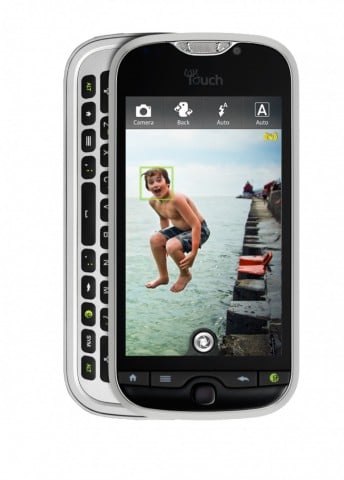 It's a dual-core device and rocks a speedy dual-core 1.2GHz Snapdragon processor and it's also going to be powered by Google's Android 2.3 Gingerbread along with the terrific HTC Sense 3.0 UI.
T-Mobile didn't focus on the dual-core or the software though instead touting the device's 8MP HDR camera which is going to bring a feature set that includes improved low-light performance, zero shutter lag, Sweepshot for panoramic photos, and several other features that make this one of the most exciting cameras to date. It'll be interesting to see if the carrier's claims can hold up.
Release Date
While T-Mobile made the phone official, it neglected to give us a specific release date. What we got instead was the usual vagueness that seems to accompany just about every Android launch these days. However, just recently, some evidence popped up that indicated that the phone could be out on July 27th. By no means is that official but it definitely is a date to keep in mind.
Hands-On Video
—
This is as close to a hands-on video as we can get at this point.

Features
The Most Advanced Camera on Any Smartphone: T-Mobile's is playing up the camera on the myTouch 4G Slide and at this point, there is no reason to doubt their claim. Even if it's not the best camera available, it has some pretty neat options like 1080p video capture.
Dual-Core Processor: 1.2GHz dual-core Snapdragon processor. That's really nice. And speedy.
HTC Sense 3.0: HTC's skin brings a lot of fantastic things to the table including a new lock screen, a new home screen and more.
myTouch 4G Slide vs HTC Sensation 4G
When the myTouch 4G Slide launches, it's going to be fighting for the hearts of T-Mobile customers. That's because T-Mobile recently released a phone called the HTC Sensation 4G which is one of the best Android devices available at this time. How does to the myTouch 4G Slide stack up spec wise with the Sensation 4G? Well, let's have a look.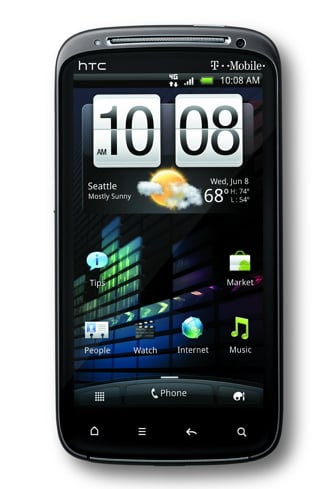 Two big glaring differences are the difference in screen sizes and resolution. While the HTC Sensation 4G employs a 4.3 S-LCD screen with 540 x 960 pixel resolution, the myTouch 4G Slide only has a 3.7-inch Super-LCD screen with 480 x 800 pixel resolution. That means that the myTouch 4G Slide's screen is just a bit bigger than that on the iPhone 3GS.
The Sensation is also thinner and lighter than the myTouch 4G Slide, not by much, but it's probably going to be noticeable. Two other differences are the myTouch 4G Slide's physical QWERTY keyboard and the advanced camera that we've touched on. We can say that the HTC Sensation 4G's camera is fantastic but the myTouch 4G Slide's might put it to shame.  That remains to be seen though as of right now it's all talk.
Similarities include the fact that both of them have dual-core processors so that's a bit of a toss up and run HTC Sense 3.0. They're also both made by HTC and both possess a 1520 mAh battery so battery life will be similar.
Pricing
While T-Mobile didn't offer a release date for the myTouch 4G Slide, it did give us the official price we'll see when it does hit shelves. Like most new smartphones, the myTouch 4G Slide will cost $199 on a new two year contract.
Hands-On, Review Videos
Unfortunately, this the only other known video of the myTouch 4G Slide in action. We'll update when we're able to.
Specs
| | |
| --- | --- |
| Networks: | GSM 850, 900, 1800, 1900, 1700/2100, 2100 |
| Operating system: | Android 2.3 Gingerbread |
| Display: | 3.7-inch Super LCD Display (480 x 800) |
| Camera: | 8MP rear camera, front facing camera |
| Memory: | Unknown |
| WLAN: | 802.11b, 802.11g, 802.11n Wi-Fi – Likely |
| Bluetooth: | Yes, Version Unknown |
| GPS: | GPS |
| Battery: | 1520 mAh |
| Special features: | Advanced Camera, Dual-Core Processor, 4G Speeds |
| Chipset: | 1.2GHz dual-core Snapdragon Processor |
Photo Gallery