Temple Run: Another Reason to Run From Android
You may have heard. Temple Run for Android has finally arrived, just a few weeks after it was officially announced for the platform. Only, in true Android fashion, the game isn't available for every Android device. That doesn't shock me.
What shocks me is that the list includes two of Android's most popular names: the Motorola Droid Bionic and the Motorola Droid RAZR. (I'm also hearing that the Droid RAZR MAXX has been left out as well.)
Oddly enough, the Motorola Droid 4 seems to have support.
Seriously?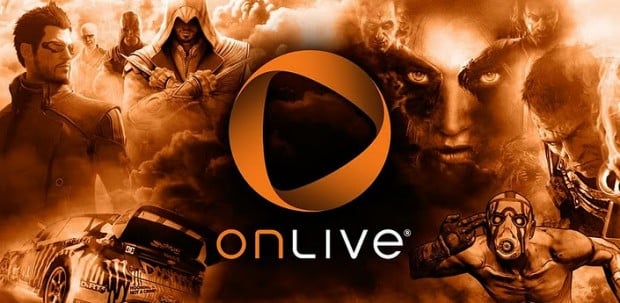 The company behind the game, Imangi Studios, has apparently given no time frame for the game's release on either of the phones leaving Droid RAZR and Droid Bionic owners with only guesses about when one of the most popular and most addictive games will be coming.
If you can't tell, this revelation has frustrated me and quite frankly, it's just another reason to add to a growing list of reasons why I am beginning to dislike Android.
Hugely successful apps like Temple Run, Netflix and Hulu Plus and Skype, just to name a few, took a long time to arrive on Android. And then, once they arrived, they only worked on certain devices.
The Motorola Droid Bionic came out in September of 2011. The Droid RAZR came out in October of 2011. Neither of them is running Android 4.0 Ice Cream Sandwich, Google's latest operating system.
The wait for these apps is frustrating and then, on top of that, it's not guaranteed to work on my device that I purchased six months ago?
In my mind, that's unacceptable.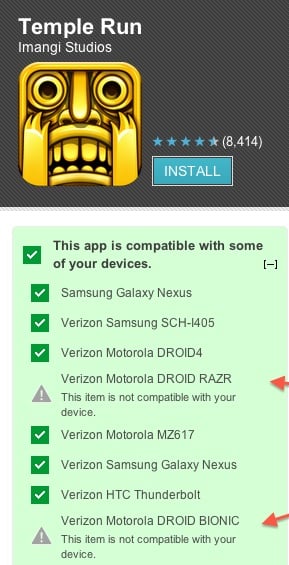 I am hoping that the reason it has taken Instagram for Android so long to come out is because the developer is making sure that it works on 100% of the Android devices out there, and not 90% of them.
All the time people try to convince me that Android fragmentation isn't a big issue. That most phones are running Android 2.3 Gingerbread, which to them, isn't that big of a deal.
Isn't a big deal?
Try telling that to Droid RAZR and Droid Bionic owners that can't play Temple Run on its big launch day, when owners of much older devices are able to enjoy the game.
Try telling that to people who had to wait months and months for Netflix support to arrive on their phone, even when the app was available to many others.
Try telling that to me, someone who has waited for Instagram for Android to arrive, but can't help but think that it won't arrive for my Android smartphone.
The long waits for major Android updates and bug fixes are one thing but the uncertainty of Android software is a much more vicious beast. Apps drive my smartphone experience and having this kind of uncertainty isn't something I want from a device that pay hundreds of dollars a year for.
I am a patient person, and I can wait, but the wait isn't the issue.
It's that this is something that has happened again, and again, and again, with no sign of giving up.
When I buy a smartphone in December, I expect apps released at the end of March to work on my device. Plain and simple. Android doesn't offer me that guarantee and it's just another reason why I'll always think twice about buying an Android smartphone.

As an Amazon Associate I earn from qualifying purchases.