Temple Run for Android Finally Arrives on March 27th
There are two release dates that many Android owners have been waiting for. The Instagram for Android release date and the the Temple Run for Android release date. And while we still don't know when Instagram will arrive, we have learned that Temple Run will touch down for Android on March 27th. And, best of all, it will be available for free when it does.
Temple Run is an extremely popular game on Apple's iOS operating system. Since it debuted in August of 2011, it has seen over 40 million downloads between the version for the iPad and the iPhone.
It's a popular one.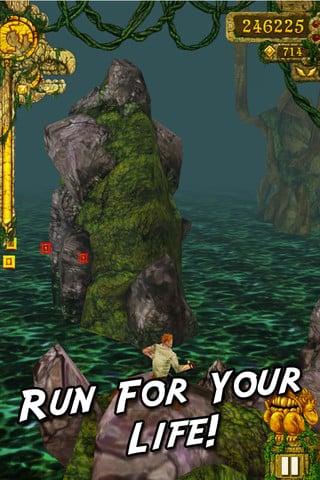 And while 'free' probably has something to do with its popularity, the game itself is extremely addictive.
The premise is simple. Avoid getting caught by the evil monkeys for as long as you possibly can by jumping, ducking, turning, and more. The gameplay is endless and those who play it no doubt become obsessed with beating their previous score.
So, those of you that have been going to the Android Market looking for like-minded games can now stop and circle March 27th on the calendar in pen.
As for Instagram for Android, a release date is still unclear. However, it's possible that the company will launch the photo app at this year's SXSW conference in Austin, Texas.
Read: Instagram for Android Could Launch at SXSW on March 11th.
Like Temple Run, Instagram is currently only available to those sporting an iOS-powered device making it one of the most desired applications amongst Android device owners.
It's clear that Instagram would be a huge hit on Android and so it should be only a matter of time before we see it make its official debut.

As an Amazon Associate I earn from qualifying purchases.