The 5 Best AT&T Smartphones [August, 2013]
The smartphone world, particularly AT&T's, is starting to heat up and while that may sound like a good thing to AT&T smartphone shoppers, it's going to leave them with some tough choices during the month of August.
While 2013 has not seen the same number of smartphone releases that we've seen in years past, there is still a wide selection of devices that are on sale, calling to smartphone shoppers. The first half of the year saw a number of big name smartphone launches and now, as we head deeper into the fall, there are a number of new devices that are poised to launch.
One carrier that stands to benefit from these launches is AT&T, the nation's second largest service provider and one that is continually bolstering its smartphone lineup with big name smartphones. In September alone, AT&T is expected to announce the Samsung Galaxy Note 3 and iPhone 5S. The carrier also is likely to get the HTC One mini and Moto X sometime soon as well.
For those that can't wait though, there is the crop that is available in August and fortunately, AT&T's current crop is pretty good.
While there are certainly some big names on the horizon, AT&T, like other carriers in the U.S., still possesses a quality lineup of smartphones. This of course is great for consumers who are in the hunt as it offers a wide selection of fantastic devices to choose from. It's also a situtation that is going to present shoppers with a headache, particularly those that aren't familiar with the world of smartphones.
AT&T, like its competitors, does have some phones that standout amongst the rest and should be near or at the top of any AT&T smartphone shopping list during the month of August.
Here now, for those that can't wait for AT&T's upcoming fall flagships, are the five best AT&T smartphones for the month of August, 2013.
iPhone 5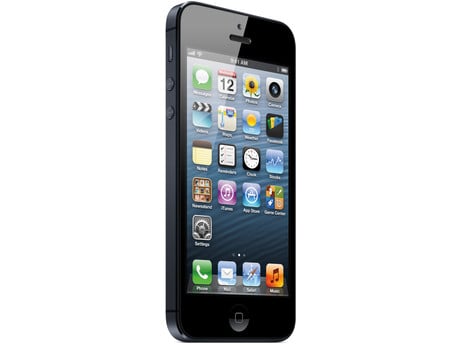 The iPhone 5, despite rumors of an iPhone 5S for September, remains one of the best options on AT&T's 4G LTE network for a few reasons.
Read: iPhone 5 Review.
One, its hardware remains fantastic. The Retina Display is still good. The design is still top notch. And the camera can hold its own against some of the top competition. Maybe the best part about the iPhone is that consumers can buy it knowing they'll get software support for years.
In the case of the iPhone 5, it should be getting three more major iOS updates including this year's iOS 7, which is expected to arrive in September as well.