The 5 Best Verizon Smartphones [July, 2013]
While the beginning of the year was a bit slower than usual in terms of smartphone releases, things have begun to heat up and the smartphone market is now littered with high end options, particularly on Verizon which currently boasts many big name smartphones. Those looking to buy a new Verizon smartphone will certainly be facing a challenge during the month of July though Verizon's arsenal can be narrowed down.
The early part of 2013 wasn't kind to those looking to get a new high-end smartphone. Unlike year's past, the first part of the year wasn't flooded with big name smartphone releases with companies like Motorola passing on the beginning of the year and instead, opting to push its smartphone launches further into the new year.
Read: The 5 Best Android Smartphones, July 2013.
Of course, as we've progressed, the smartphone market has begun to heat up with an assortment of new big name smartphones hitting shelves and a number of big name smartphones on tap for release later in the year. And while names like the Samsung Galaxy Note 3 and iPhone 5S remain behind the scenes, there are a number of solid choices on the market right now.
In particular, Verizon Wireless, the United States' largest 4G LTE provider, boasts a lineup of smartphones that should be enticing to anyone looking for a new smartphone. Backed by a massive 4G LTE network and stellar customer service probably doesn't hurt either.
Of course, with a great lineup come challenging choices, particularly for those that aren't well-versed in the world smartphones. However, like all carriers, Verizon possesses some devices that are simply above the rest in terms of quality. These are the devices that deserve to be on any Verizon smartphone shopping list.
That said, here are the devices that we think are the five best Verizon smartphones for the month of July, 2013.
iPhone 5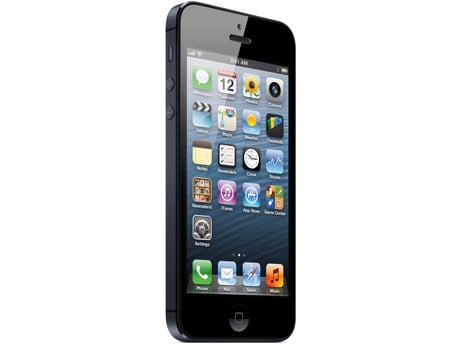 Plain and simple, the iPhone 5 is one of the best smartphone options on Verizon at the moment and will be until the iPhone 5S makes its arrival sometime later this year.
Read: iPhone 5 Review.
While the iPhone 5 is aging a bit, it still can compare to the devices that have been released in 2013 thanks to a solid industrial design, a Retina Display that is still fantastic, a camera that takes great footage and the guarantee that it will see software updates for years to come.
This is a phone that should be on the list of anyone looking for a phone on Verizon, even with its $199.99 price tag.