The Jabra Elite 65t Might Be the AirPod Alternatives You Are Looking For
Dozens of companies are trying to create must-have AirPod alternatives. So far, only the upcoming Jabra Elite 65t and Elite Active 65t seem as if they can actually deliver.
Jabra announced the Jabra Elite 65t earbuds at this year's Consumer Electronics Show in Las Vegas, Nevada. There's no cable connecting these earbuds together, which is what makes them truly wireless. With a single button press, you can access Amazon's Alexa personal assistant, Google Assistant or Siri. Buyers will get all this for $169.99 when they launch this April in black, silver and gold. They're up for pre-order at Best Buy now.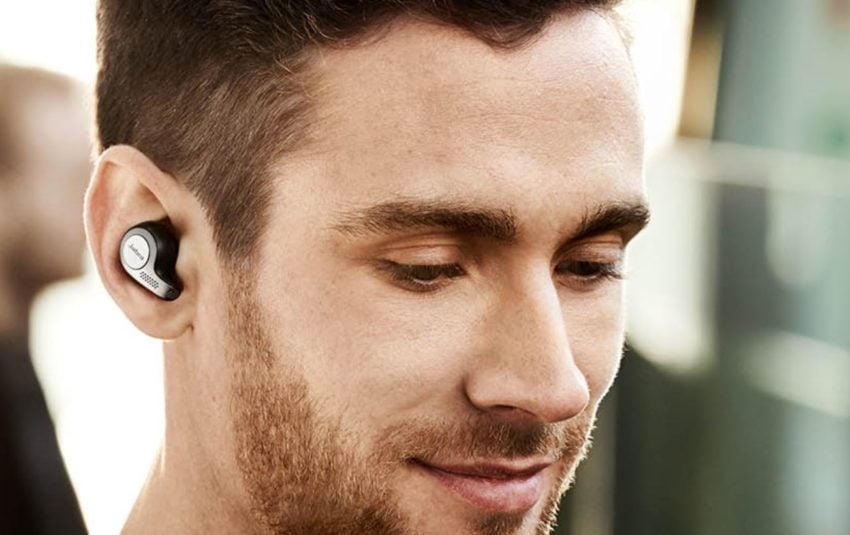 The Jabra Elite 65t are tiny, lightweight in-ear style earbuds. They begin charging from their case's battery the moment they're pushed into it. Each earbud lasts for a total of five hours and the case provides a total of fifteen hours of battery life total. Jabra believes that's enough for a week's worth of listening. It found that most wireless earbud users listen for a few hours then stick them back in their case again. Four microphones and noise-suppression on each earbud provide quality sound for voice calls and voice commands. The companion app has equalizer settings.
Read: What is Amazon Echo & What Can Alexa Do?
Fitness-minded users can upgrade to the red or blue Jabra Elite Active 65t. These headphones use the same internals as the standard Elite 65t earbuds, but have a built-in accelerometer for fitness tracking, a tighter fit and an iP56 sweat resistances rating. The company is so confident in their design that they come with a two-year warranty for damage caused by dust and dirt.
Jabra will begin selling these earbuds in early April for $189.99.