Top 10 Android and iPhone Apps to Use Instead of Watching Commercials
Ad Age is reporting that the most popular activity TV watchers do during commercials is not skipping past them with their DVR, but playing with their smart phone. According to a study by IPG Media and YuMe 93% of TV watchers and 73% of online video watchers use what the report calls "distraction media" during commercials to avoid the annoying ads.
Distraction media includes things like:
laptops
smart phones
video games
crossword puzzles
physical mail
musical instruments
Of all of those things the smart phone is the go to distraction for 60% of TV watchers and 46% of online watchers.
The test was done in a lab that was made to look like a living room. Participants were asked to watch 30 minutes of TV and 30 minutes of online video. They were shown their favorite shows and asked to bring whatever they usually had with them as they watched at home.
This got us thinking. What are the best apps to use during those distraction opportunities. Here are our five favorite Android apps and our five favorite iOS apps to keep you distracted during commercials? The obvious are not included like your mail or browser client. All of the below apps are available for both the iPhone and Android with two exceptions which are noted. We still categorized them based on device.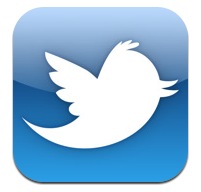 Top 5 iPhone and iPad Apps to Use During Commercials
Twitter (free) – Check your Twitter feed and catch up with your social media conversation. Another great thing to do is search for the show you are watching and see what other viewers are saying.
IMDB (free) – Find out more about the show, actors or other people related to your show. IMDB also has showtimes and TV show listings so you can plan your TV viewing for the rest of the night or week or look for a movie to watch so you don't have to sit at home and watch TV tomorrow night.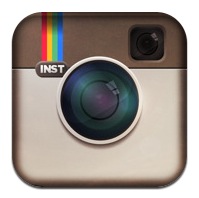 Instagram (free) – If you like photos, you will like Instagram. A short commercial break is jus the right amount of time to check out the latest pictures from those you follow. Instagram is kind of like Twitter for photo enthusiasts. Plus the pictures you take can be doctored to look pretty cool with all the filters included. You can select a photo from your camera roll and make it look cool and post it just in time for the show to come back on. iOS Only for now.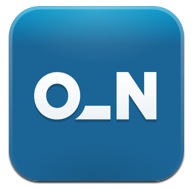 IntoNow – This app watches TV with you. It will listen to the audio of the program and offer information about the TV show you are watching. Keep it on between the commercials and then look at the content during the commercials. You can also share your thoughts about the show on Facebook and Twitter from within the app.
Bumpy Road ($2.99) – "A love story on wheels!" That is what the developers call this horizontal scroller. Drive through the environment and change the road by pushing with your finger. The couple in the car is going for a romantic ride and you are tasked with safely getting them through their trip and collecting memories. It can be fun and addictive. If this game doesn't suit you, pick another one that doesn't last for a long time. Short quick games are best for commercial distractions. Long games will end up distracting you from the show, not just the commercials. iOS only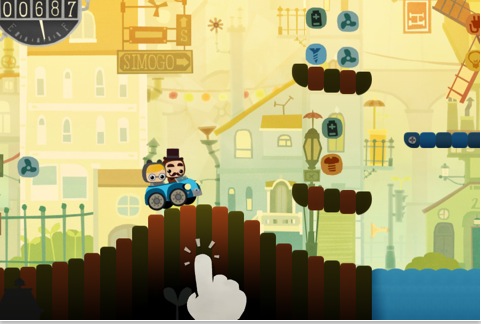 Top 5 Android Apps Apps to Use During Commercials
All of the above, except Bumpy Road and Instagram, are also available on Android. Here are five more apps for Android.
Amazon App Store (free) – The best way to discover more apps is to get another app store. You will have to load this one manually through the browser. Amazon offers some great apps, often at a discount compared to the Android Market. They also have their daily free app. Make it a habit of checking the Amazon App Store during a commercial break. Android only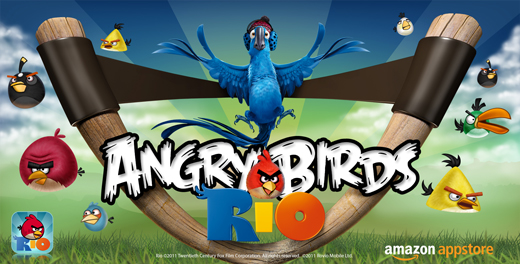 Angry Birds (free – $.99 from Amazon) – Everyone's favorite game is also on Android. There are a number of different versions so follow the link to get one or all of these variations. In case you've been watching too much TV and haven't paid attention to the Internet, Angry Birds is a game where you fling birds at the little pigs in various shaped fortresses trying to bring down their house and kill those snickering pigs. It is more fun than it sounds.
Texts From Last Night ($.99) – It can be a lot of fun to revel in the pain of others. This app collects some of the most insane and ridiculous texts that people have sent in varying degrees of inebriation and mental incapacitation. You can also submit texts you have sent or received.
TweetCaster for Twitter (free or $4.99) – If you don't like the official Twitter app, this is a good alternative. It is one of the most popular Twitter apps for Android and has both a free version and a paid version without the ads. You can just check your feed or interact with other TV show watchers.

Yahoo! Fantasy Baseball (free) – If you are like me, you occasionally get stuck watching a show you don't really enjoy all in the name of romantic harmony. A good way to deal with this is get a sports fix during the Dancing with the Stars commercials – just the commercials right?
For equal opportunity, maybe you are stuck watching sports and would rather be checking your favorite pastime, whatever it may be. Find an app for that. We like sports and baseball is the national pastime. Sub in your favorite sport depending on the time of year and we are confident there is an appropriate app.
All of the above, except for the Amazon App Store, are also available on the iPhone.
Living room image from US National Archives on Flickr

As an Amazon Associate I earn from qualifying purchases.