Top 5 Phones to Consider Before Buying the LG G3 [July, 2014]
The LG G3 is one of the best smartphones on the market and a top Android phone that consumers would be wise to consider. However, we think there are five phones that consumers must weigh before taking settling on the all new LG G3.
Last year, LG was soundly beaten to the market by the Samsung Galaxy S4 and the HTC One. Samsung and HTC released their flagships in April while the LG G2 was released in the fall, in September, right around the iPhone 5s release. The LG G2 was one of the year's best smartphones but LG did not give it a fighting chance and for many smartphone shoppers, it probably got lost in the shuffle.
Fast forward to 2014. In March, HTC released the brand new HTC One M8, the successor to its HTC One. A few weeks later, Samsung pushed out the Galaxy S5, a successor to the Galaxy S4. LG, not to be outdone this time around, pushed up its release window and earlier this month, it released the all new LG G3, a highly touted successor to the LG G2.
The LG G3 is finally on shelves in the United States, and elsewhere, and it has quickly become one of the top options available thanks to its fantastic hardware, its software and a price tag that already sits at $99 on Amazon. We consider it one of the best Android smartphones ever made and a solid option for those looking to buy in the month of July. That said, there are some devices we think you need to check off before buying LG's new flagship.
We are constantly bombarded with questions about which phones to buy. In particular, we're constantly asked about the phones consumers should weigh against the LG G3. There are a number of different devices that we could recommend, the smartphone market is full of solid choices, but we want to narrow things down a bit and take a look at what we consider to be the top five.
These devices represent the devices that we'd recommend to friends and family. And while our list may differ from yours, these are the devices that Gotta Be Mobile editors have selected for recognition this month. We feel like the devices listed here deliver the best, all-around package for this month and this month alone.
That said, here are the top five smartphones to consider before buying the LG G3.
Samsung Galaxy S5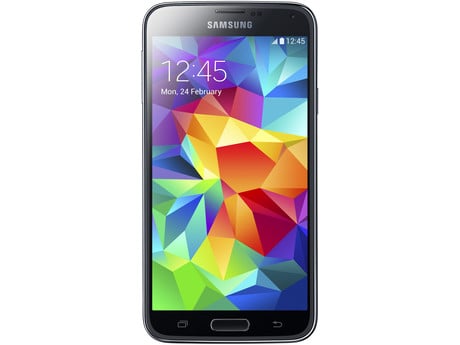 Prospective LG G3 buyers will want to take a look at the Samsung Galaxy S5 before settling on the brand new LG flagship.
Samsung's current flagship offers some likeable features including a dust and water resistant design, tons of storage space, a fantastic camera, beautiful display, and more. The key feature that buyers will want to focus in on is TouchWiz, the UI that Samsung puts on top of its smartphones.
TouchWiz differs from LG's software in both looks and functionality and many Android users prefer one to the other. It's a personal choice and one that you'll need to figure out before buying.
Best of all, the Samsung Galaxy S5 is available for cheap through retailers like Amazon making it worthy of your attention in the month of July.

This article may contain affiliate links. Click here for more details.