Top 5 Phones to Consider Before Buying the Nexus 5 [July, 2014]
With no Nexus 6 in sight, the Nexus 5 remains one of the top Android smartphones on the market and a device that consumers should look at in the month of July. However, we think there are five phones that consumers must weigh before taking buying Google's current Nexus smartphone, the LG-made Nexus 5.
At the tail end of last year, Google released the Nexus 5, a replacement for the Nexus 4 and a device that quickly became one of the top Android smartphones on the market thanks to an array of intriguing features.
The Nexus 5 offers consumers a 5-inch 1080p display, quad-core processor, solid 8MP camera with Optical Image Stabilization, a plastic black matte design that is both durable and comfortable to hold, and vanilla Android software that's powered by quick updates directly from Google. Nexus devices skirt around carrier approval when it comes to Android software updates.
Google's Nexus 5 also comes with an attractive $350 price tag. Unlocked. That's hundreds of dollars cheaper than most unlocked smartphones of its caliber including the iPhone 5s which comes in at $650 unlocked. The Nexus 5 is a fantastic, all-around package and a device that we highly recommend taking a look at during the month of July. Of course, there are some other phones that we think are worth looking as well.
We are constantly bombarded with questions about which phones to buy. In particular, we're constantly asked about the phones consumers should weigh against the Nexus 5. There are a number of different devices that we could recommend, the smartphone market is full of solid choices, but we want to narrow things down a bit and take a look at what we consider to be the top five.
These devices represent the devices that we'd recommend to friends and family. And while our list may differ from yours, these are the devices that Gotta Be Mobile editors have selected for recognition this month. We feel like the devices listed here deliver the best, all-around package for this month and this month alone.
That said, here are the top five smartphones to consider before buying the Nexus 5.
Samsung Galaxy S5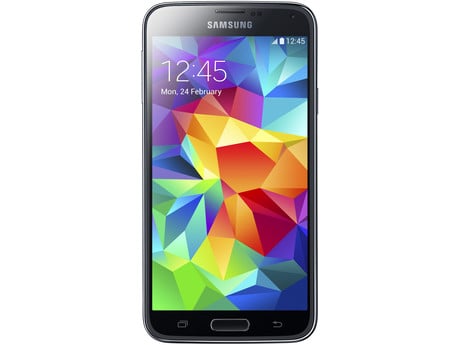 First, you must rule out the Samsung Galaxy S5, one of the top Android smartpohnes on the market and a device that we consider one of the best overall smartphones available.
Samsung's current flagship offers some likeable features including a dust and water resistant design, tons of storage space, a fantastic camera, beautiful display, and more. The key feature that buyers will want to focus in on is TouchWiz, the UI that Samsung puts on top of its smartphones.
TouchWiz differs from Google's version of Android. Not only does it look and feel a whole lot different but it brings a different feature set to the table as well. Lots of people prefer Samsung's version to Google's so you'll want to rule out the Galaxy S5's software, and its hardware, before buying the Galaxy S5.
Remember, the Samsung Galaxy S5 is available for cheap through retailers like Amazon. The cheap cost and its collection of features make it worth your time.

This article may contain affiliate links. Click here for more details.