Transformer Shortages Not Stopping Asus from Releasing Eee Pad Slider Soon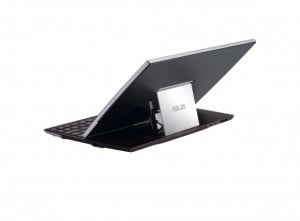 While Asus is experiencing high demands for the Eee Pad Transformer, creating huge shortages for that tablet, it is not stopping the company from wanting to release the Eee Pad Slider soon. New mockups for the tablet, which comes with a 10.1-inch high resolution display and a slide out keyboard that props up and tilts the screen, now are shown with the Android 3.0/3.1 operating system, which is commonly referred to as Honeycomb, whereas the tablet was shown with Android 2.2 Froyo before.
Both the Eee Pad Transformer and Eee Pad Slider were first introduced at the Consumer Electronics Show earlier this year. Like many tech companies, Asus had chosen to turn to Facebook and social media to update eager consumers that the tablet will be launching soon, and that more information will be given after a press conference at the end of this month.
Unlike the Eee Pad Transformer, however, the difference is that the keyboard is built into the Slider so it's not a separate and optional accessory that you'd have to buy. However, the downside is that the Transformer's optional docking keyboard also comes with a battery that would give the tablet additional usage time, and also there's a built in trackpad or touchpad so the experience is very much akin to using a laptop or Chromebook. This way, you can quickly maneuver around the Honeycomb environment without having to take your hands off the keyboard to reach for the screen to tap or select something as you can do it all from the trackpad.
The other notable difference is that the Transformer, when closed, is in a clamshell mode like a traditional laptop so that the keyboard portion can protect the tablet's screen.
The company is also expected to debut a phone-tablet hybrid at the Computex trade show next week in Taiwan as yet another innovative form factor for Android, tablets, and mobile devices.
Via: Liliputing

As an Amazon Associate I earn from qualifying purchases.