Tweetbot for Android? An Icepick Lobotomy is More Likely
The Nexus 7 renewed my love or Android, and delivers an amazing tablet experience, but I'm left to suffer with subpar Android Twitter apps.
After using Tweetbot on the iPhone, iPad and now on Mac, I really want Tweetbot for Android.
Sadly, Tweetbot for Android isn't going to happen.
I asked Paul Haddad, the man behind the amazing Tweetbot how much money it would take to get Tweetbot on Android, suggesting Kickstarter crowdfunding for an up front payment because petitions never work.
Responding on Twitter, Haddad squashed the possibility of Tweetbot for Android with his own question,
Why would Haddad prefer an icepick in his head over making an Android version of Tweetbot?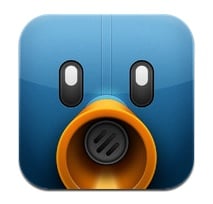 One of the biggest issues is likely the inability of developers to make money on Android, even when charging 99 cents for an app.
Case in point. The Dead Trigger zombie shooter which went free on Android this week after a "unbelievably high" piracy rates. If this many Android users pirate a 99-cent app, imagine the message that sends to developers.
If users won't even pay one dollar for an amazing game, how can developers expect to make a living on Android?
In this case it doesn't help that Tapbot and Haddad are all about iOS and Mac. Haddad told The Next Web, "As far as Android I hate Java and we both dislike the way it looks." when asked about other platforms for Tweetbot back in February.
For now I'm left with Plume for Android, which is the best Twitter app for Android I've found, but the tablet version lags behind the phone app in usability.
Until someone makes a Tweetbot clone on Android I may have to keep asking, Why Does Every Twitter App for Android Suck?