Twitter Overhauls Apps for Android, iPhone
Twitter has released major updates for both its Android application and its app for the iPhone.
Along with the UI change comes several new tabs that sit across the application and include Home, Connect, Discover, and Me.
Before we get into the features, we should point out that this update is currently only available for the iPhone.
iPad users are, for the time being, going to be left out in the cold.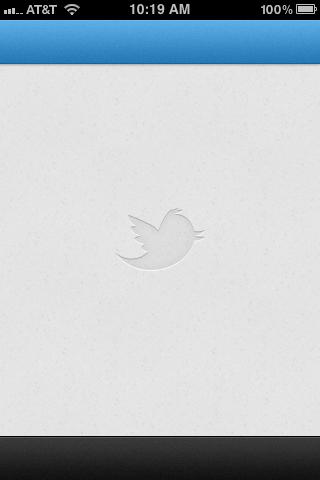 That being said, here is what's new in the iPhone and Android app:
Home is where you view Tweets from the people you have chosen to follow. It's your personal collection of Tweets, featuring the latest news, commentary and information from the sources you care about.
The new Connect section is where you get in on the conversation. It's the place to see who has followed or mentioned you, retweeted or favorited one of your Tweets. Connect is your way to keep the conversation flowing.
Discover lets you tap into a stream of useful and entertaining information, customized just for you.
The new Me profile section puts you and your interests front and center. Others can Tweet directly to you and view your lists, favorites, followers, photos and more. The Me tab is also where you can stay current on your direct message conversations.
After using it for the last 45 or so minutes, it's easy to call this a vast improvement over the last incarnation of the application.
For example, those of you with an iPhone that have multiple Twitter accounts, you can swipe to the left on the Me icon to easily access your other accounts. To access your DM's, simply swipe up on Me.
Here is a video that highlights the changes to both the mobile apps and the web.
https://www.youtube.com/watch?v=0qqDy5BmYKE&feature=player_embedded
The app is available on both the Android Market and iOS App Store right now.